Employer branding and candidate experience – these two words in one frame forms a powerful human link that plays a strong role in attracting, recruiting and retaining the talent you want. You are probably familiar with these words, but nevertheless, let's define them, just in case.
Employer branding
is the message a company puts across regarding its values, goals, and culture. Employer branding also defines the company's reputation in the job market. Many candidates use this messaging and the employer's reputation to gauge whether or not they are a fit. So, in short, employer branding has an impact on how you attract, recruit and retain top talent.
Candidate experience is the process that an applicant goes through at various stages of the recruitment process to become an employee of the company. The candidate experience directly affects the kind of talent you attract and retain.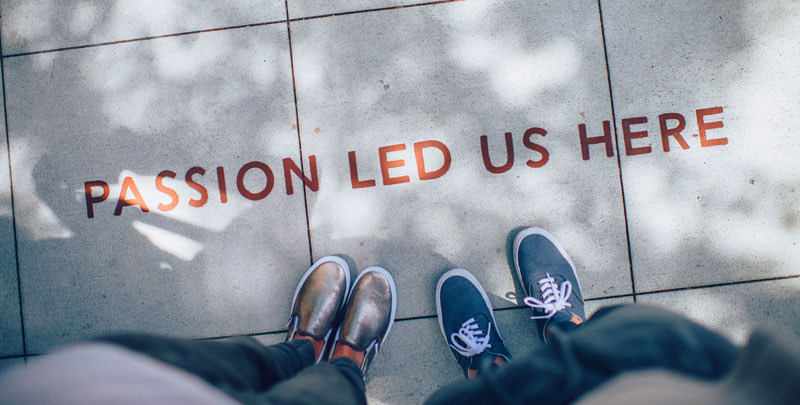 Photo by Ian Schneider on Unsplash
A study shows that a whopping 72% of job applicants with a poor candidate experience share it with others, and every second candidate avoids companies after reading the negative reviews online.

You can already see that the employer brand is closely connected to the candidate experience. In this article, we'll talk about 4 ways enhanced employer branding affects candidate experience.

1. It opens up improved communication channels.


Employer branding can enhance communication between the employer and the candidate. Most candidates want to know what's life like working for the company. Employer branding allows candidates to have a peek on the inside. By doing this, the company is using its strongest asset – its employees –to become brand ambassadors. Although most of the information about the company is given on its website but hearing the voices of happy employees share their inside stories presents a compelling case.

2. It gives a more human touch to all communications.


For a candidate, a job search is a personal thing. So, they expect the whole process of job searching to be extremely personalized. It's a wish that most companies are willing to grant. Through employer branding, companies personalize the candidate experience by using tools like video interviewing that can make the whole recruitment process a personalized, fun and engaging process. This makes the candidate feel as though they are already a part of the company.

3. It reduces the time to hire.

The most uncomfortable part of the candidate experience is the long wait. Candidates expect a quick response from the employer at every stage of the recruitment process – right from job application to job interview. But what they get is a long wait and long silence.

An Applicant Tracking System (ATS) can help you organize your hiring process efficiently. However, ATS is more than an organization tool. It's a vehicle for employer branding. The ATS can send automated communications about the company and its culture, and updates regarding the hiring process. This automation
saves recruiter's time
, which can be used to optimize candidate experience.
4. It enables candidates to visualize their role in the company.

Through employer branding, you can tell your company's stories in a meaningful way. This compelling storytelling paints a powerful picture of what it's like to be working with you, enabling candidates to connect at an emotional level and visualize their role in the company.

Candidate experience is the cornerstone of modern recruitment. Employer branding is not only great for marketing your company but also is great at improving the candidate experience. The 4 ways mentioned above can give you a competitive edge, urging the candidate to choose you over other competitors.

Author Bio:

Kelly Barcelos is a content marketing manager for Jobsoid and specializes in HR. When Kelly is not building marketing campaigns, she is busy creating content to help people hire better. She shares tips, industry insights, innovations and several other topics that helps a wide variety of audience in their hiring efforts. As a working mom of three, she knows the importance of time management and counts on her multitasking ability to get her through her to-do lists.