Without a doubt, your biggest assets are your employees. The more you invest in your employee collective, the higher the chances that you will achieve your company's objectives in record time. After all, a motivated workforce is more productive and efficient, and investing in the right tools and solutions will make them happier and more passionate about their work in the long run. All of this means that employee growth and success should be your priority for 2021.
Luckily, there are numerous ways you can invest in your employees to achieve better results and develop their professional skills while making them happier and more satisfied in the process. Automating certain repetitive processes, building a better workplace culture, being a good leader, all of this will boost success. However, there is another, very powerful solution you can invest in, and that is employee development.
Let's take a look at how you can create a learning path for your employees to help them drive business growth and success.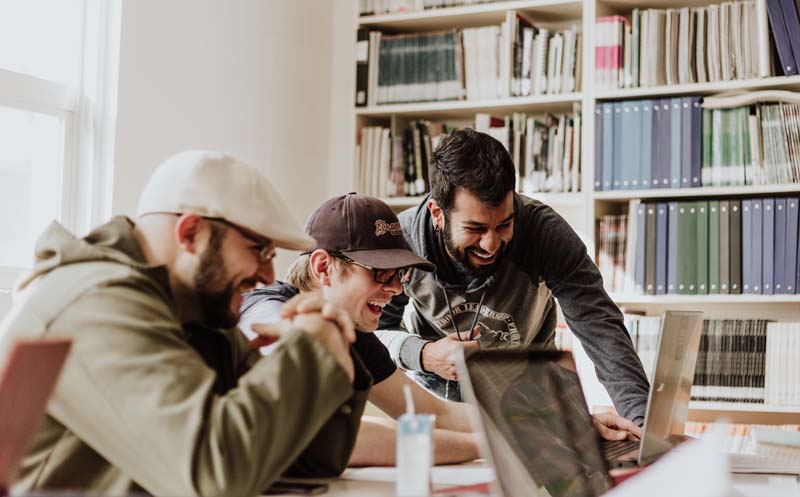 Define your business goals first
First things first, in order to create a comprehensive plan for every employee and their specific position in your company, you need to define the goals of your business and every department individually. This is the only way to put this project into perspective. By setting concrete goals, you can work your way back through the strategies and tactics needed to achieve them, all the way looking through the prism of employee development and how they can contribute to these goals.
To set your goals right for every sector in your organization, you want to
apply the SWOT analysis
. It's a clear, detailed, and highly effective way to set the right goals. Once you have your SWOT insights for every department, you can start setting SMART goals in order to make sure they are specific, measurable, attainable, relevant, and time bound.
Get HR experts involved in the process
Many a time, HR experts are relegated to those menial and uninspiring tasks of handling the paperwork and the contracts, welcoming employees into your organization, and resolving an occasional dispute in the workplace. While these tasks are important in their own right, it's important to note that your HR experts can have a much more impactful role to play in the growth of your organization as a whole. You just need to leverage their talents and expertise the right way.
Your HR specialists know your employees, and they understand the unique processes everyone is going through in their departments. Or at least they should know all of this. Their insights can prove invaluable in building a personalized learning plan for every employee according to their strengths, interests, and personal goals. Have your HR experts conduct interviews with your employees to extract their own insights, and use that data to build the right learning path for each individual in your organization.
Provide training and pay for certifications
If you want to your employees to grow, you as the leader need to invest in their professional development. Don't expect them to attend classes and courses, or pay for certification programs all on their own if they are already content in their position in your company. You need to incentivize them to reach for higher goals, which is something that leaders are already doing in highly competitive regions like Australia.
In fact, Australia is the perfect example where companies invest in professional development. Given the fact that the tech sector is on the rise there, leaders will have their employees attend the right courses and get the advanced
AWS certification in Australia
that will prepare them for a variety of IT roles in their organizations. These company-sponsored certifications and training help boost morale, but most importantly, ensure that the employee starts bringing more value to the organization as a whole.
Set employee goals that align with company objectives


Even though you need to prioritize your company's goals predominantly, you also need to take into account the personal goals of your employees. What are their aspirations and what are they hoping to achieve? What path have they envisioned for their professional future? Be sure to find the answers to these questions before trying to force an employee to take their career in a direction that might suit their personality and professional inclinations.
To make this process as efficient as possible, you can conduct interviews, but you can also work together with the individual to create their own SWOT analysis and their personal SMART goals. The key point is to work on this together, because this is not a test or a performance review – you're not supposed to do it for them. Involve the employee in the process to create a plan that works for both parties.
Celebrate success and reward continuous learning
Last but not least, if you want these learning plans for your employees to be successful and fruitful in the long run, you have to
create a positive company culture
that celebrates and rewards success. Craft incentive programs and inspire your employees to want to pursue higher tiers of success in their careers. Show them why they shouldn't stagnate and how they can benefit with continuous learning and upskilling.
Naturally, you'll want to optimize their salaries and benefits to match the added value they're bringing to the company along with their new position. All of this is part of being the best employer around and a brand that nurtures its employee collective.
Wrapping up
Investing in employee development is one of the best ways to take your company forward as a whole. With these tips in mind, go ahead and craft personalized learning plans and paths for your employees that will ensure their success as well as the long-term growth of your business.