Retaining employees can be quite challenging sometimes. If your company is new and can't offer good compensation, talented people can leave for more high-paying jobs. If your managers are too controlling or demanding, your employees might feel repressed and can leave seeking more independence. And the list of situations goes on.
Luckily, there are some things you can do to prevent talented and skilled employees from leaving. Hence, here are the seven employee retention methods that really work and how you can start using them to strengthen your team.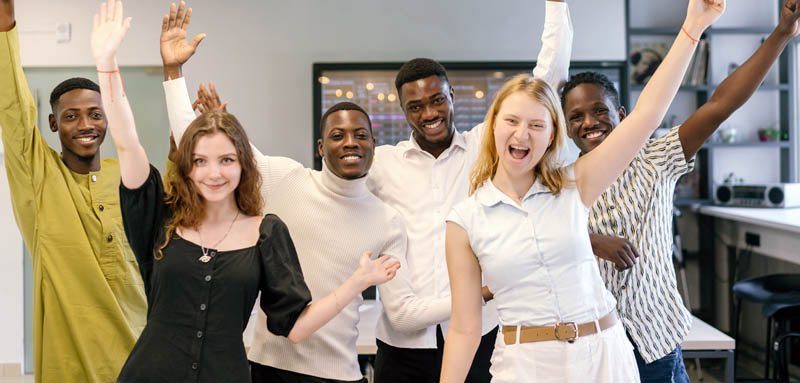 1. Develop Your Employees' Careers
While your employees' careers do depend on their own actions, as a manager or other kind of leader, you have the power to help them
develop their careers
. In fact, you need to provide them with opportunities that could help them advance their careers and grow professionally, especially if you see that your employees are highly motivated and ambitious. Besides, investing in your employees is great both for them and for you.
For instance, by regularly training your employees and having them take courses to upgrade their qualifications, you help your employees become better at what they do while ensuring that your company's team performs at the highest level. Likewise, letting your employees be more independent with their tasks and involved in group projects will incentivize them to do their best and aim to reach new heights.
2. Recognize Achievements and Contributions
Speaking of achievements, it is very important to recognize any achievements and contributions made by your employees. By doing so, you are showing them that they are valued by the company and considered important members of your team. Even simply praising employees for their small victories or thanking the entire team for their latest success can do wonders for boosting their morale and motivating them to work harder.
That being said, the way you recognize achievements and contributions can also play a huge role in the way employees perceive your gratitude. If you are not too good at wording your praise, it is best to hire a professional writer from a writing services reviews site like
Best Writers Online
to create speeches for you or maybe even write emails with praise that you can send out to specific employees individually. This way, you can ensure that all the achievements and contributions are acknowledged and recognized correctly.
3. Provide Truly Valuable Rewards
Beyond simple praise and recognition, you should also provide truly valuable rewards to your team as well as to its individual members. In some situations, an employee could be an overperformer who consistently achieves such great success in their projects that you simply can't praise them for their work and call it a day. That's when you need to reward them with something valuable and useful to show that the company recognizes their hard work and wants them to continue being great at what they do.
Rewards can come in different "shapes and sizes". In some cases, you may want to increase the employee's salary while other times you could be paying out bonuses. Gift cards and discounts to their favorite brands can also be considered an appropriate reward for certain achievements. If the entire team achieved an almost impossible feat, the company could even
organize and pay for their vacation
. Obviously, not every business can afford this, but it is still a tactic worth considering.
4. Improve Working Conditions and Company Culture
To most employees, good working conditions are a top priority which is why this should be one of the first things you think about before hiring anyone. However, even if you are already providing good working conditions, it doesn't mean that you can't continue improving them – and the same can be said about overall company culture. Constant growth and improvement from within will help your business eventually expand and develop externally as well.
There are different ways to improve working conditions and company culture. Innovate the office space and upgrade the tech used by your team. Hire a professional writer from the custom writing reviews site
Writing Judge
to make a guide or presentation about your company values, vision, and mission and how these are upheld within your team. Ensure that everyone's voices are heard during group discussions and that there are equal opportunities given to different members of your team.
5. Offer More Options and Flexibility
In addition to the opportunities you provide, it's a good idea to offer more options and flexibility in anything and everything. Indeed, the more freedom of choice there is, the happier your employees will be. Here are some specific things you can do:
Allow employees to work from home and consider a hybrid setup for your team.
Focus on flexibility by letting employees choose their working hours. Offer plenty of breaks for snacking, exercising, or even napping.
Change your policy to let employees bring their pets to work. This will help them maintain better mental health.
Let them be more independent and take on more individual projects if they wish to. However, still encourage teamwork and ensure that group projects are managed well.
6. Prioritize Their Work-Life Balance
Because we live in such a fast-paced world, there is less time for your employees to be able to do everything at once. That is why prioritizing their work-life balance should definitely be on your to-do list. If you see that an employee is unable to lead a healthy lifestyle with the kind of workload they currently have, it is your responsibility to talk to them and find a solution that will ensure their work-life balance is maintained. Otherwise, they could start looking for a job that will be more enjoyable to them.
If you have many employees at your company, you can hire an experienced writer from the writing services reviews site
Trust My Paper
to create a survey that will help you identify who of your employees is struggling to maintain their work-life balance. Then, you can work with those employees individually. Consider such factors as their workload, their studies (if they have any), their mental and physical well-being, their marital status, and so on.
7. Reassess Compensation and Benefits
Last but not least, it's definitely a good idea to reassess the
compensation and benefits of your employees
at least on a quarterly or yearly basis. Doing so will help you see what your employees might be unhappy with that could cause them to leave your company. Once you have identified these things (e.g. low pay), you can correct them before your employee decides to leave.
It's important to have good communication with your team members to ensure that you know what their thoughts are on their current compensation and benefits. Listen to them closely and have open discussions about these things. Moreover, encourage them to share such information with their colleagues and be transparent about this topic. If you make it taboo to discuss salaries, it will only worsen the situation.
Conclusion
To summarize, there are definitely quite a few things you can do to ensure that fewer people leave your company and more talented and skilled employees decide to stay. Use these tips to help you make your team members happier and more satisfied with their jobs and ensure high employee retention rates.