The home repair industry was always seen as a safe employment option offering an excellent opportunity for a good, competitive salary. However, this sector never exactly demonstrated a sufficient level of prestige or, for that matter, the invested effort necessary for inciting workers to hang around for too long.
Be that as it may, the labor crisis we can observe in the United States has made this topic very relevant. Even more so keeping in mind that these positions are undergoing a major generational shift making the workers with sufficient skill and tenure in the industry very few and far in between.
With things as they are home repair companies should pay much more attention to employee retention strategies than ever before. Let's take a look at a couple of tips to help them along the way.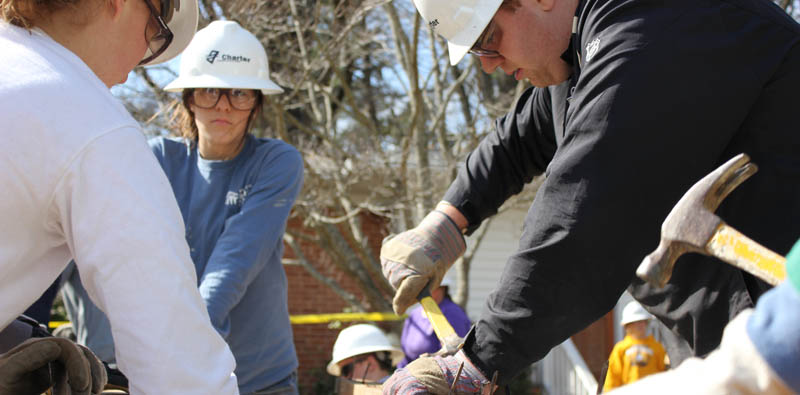 Leveraging the mental health days
This practice has been taking very strong roots in other industries for quite some time now so there is no reason why its benefits shouldn't be leveraged in the home repair sector as well. Essentially,
mental health
days are not that different from regular sick days. This time, though, instead of allowing your workers some time to recoup from physical injuries or various illnesses, you will be giving them an opportunity to take a break from the stress they experience at the workplace. And keeping in mind the complexity as well as the cost of home repair projects, these days off are not only recommended but as good as required.
Greater emphasis on work-life balance
By this point, it is not that big of a secret that Millennials, who, at this point make up the majority of the active workforce, see work-life balance as one of their top priorities. If you want to keep your home repair workers loyal to the company, you need to take this fact into account and go out of your way to give them enough freedom to organize their time as they see fit. Of course, the nature of your industry may prevent you from leveraging this strategy to the fullest extent, but even with these limitations on the table, you will still be able to schedule the pending tasks in a manner that offers optimal flexibility.
Leverage third-party services
Good leadership was always observed through the lens of the ability to successfully delegate tasks that are too taxing or take too much time. Speaking in terms of general home repair services this means leaving the tasks that are too specialized, too taxing, or put too much pressure on your employees to contractors with more expertise in the said field. So, if your project, for instance, includes plumbing services, you should ask for
professional
pipe relining
staff to give you a hand. This form of outsourcing will also give you more freedom in terms of scheduling and allow your workers to focus on areas where they excel. As a result, they become more efficient, more empowered, and, overall, more satisfied.
Put more effort into building good workplace relations
Home repair services are usually organized around very clear and precise objectives so the people who are running the projects usually pay very little attention to how their teams perform on a more personal level. Be that as it may, home repairs is an industry that is heavily reliant on personal affinities, talents, skills, and strengths, so there are plenty of opportunities for personal conflicts as well. That is why you should put a lot of effort into building an inclusive, transparent and welcoming work culture and forge the bonds between your employees with
team-building activities
and similar HR practices.
Recognize and reward employees for their effort
Out of the two, recognitions should be used immediately for remarkable short-term efforts. On the other hand, rewards should be saved for more prolonged, long-term efforts and commitment. But, be sure to use both these assets to the fullest extent. While you are doing that, however, be sure to keep the reward systems transparent, impartial, and consistent. The desirable actions should always, without any exception produce desirable and expected results. Otherwise, you will encourage rumors of nepotism and favoritism and drastically undermine the unity you worked so hard to build in the previous steps.
Provide sufficient training and chances for promotion
Last but not least, we would like to remind you that one of the main reasons why companies all across the business landscape experience such a severe employee turnaround lies in the fact that in the present-day business world current employment makes only a stepping stone in building a successful career. You should do everything in your power to prevent your company from becoming a business where people gain experience only to move elsewhere afterward. So, be sure to provide the workers with sufficient training but also give them a chance to use these skills and climb the corporate ladder under your roof.
We hope these six examples gave you a general idea about the strategies you can use to help your general home repair company retain its workers and use them as a foundation for future success stories. Who knows – maybe some of them even inspire a couple of ideas of your own. The most important thing to realize, however, is that the current labor shortage presents a very clear and present danger in front of your organization. You should do everything in your power to deal with this threat with all due diligence.