Employee engagement is crucial for the success of any business operating in the hospitality industry because it helps retain the best talents and encourages productivity. When employees are engaged, they'll stay longer with the business and become more motivated to work every day.
But with the number of employees working in
hotel management
and other related fields, creating employment engagement strategies might become a challenge. This is especially true for businesses that are new in the industry or don't have experience in creating such strategies.
Fortunately, you don't have to be a professional or experienced to create engagement strategies. Here are easy-to-follow yet highly effective employee engagement strategies that are sure to work in the hospitality industry: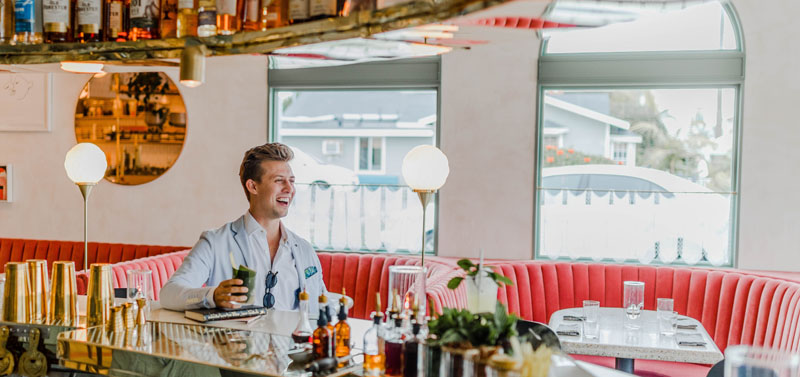 1. Offer Rewards and Recognition
Did your front desk reception handle an irate walk-in client last week? Or did the housekeeping manager successfully manage their staff in time for a big event? If your staff performed beyond the extra mile, offer rewards and recognition to show how much you appreciate their efforts.
There are plenty of ways to offer rewards and recognitions, and most of these tactics don't have to be expensive or grand. For example, you can praise the employee in front of the staff or give them a huge shout-out on your business's social media profiles. You can also give them monetary bonuses or additional paid days off from work.
2. Give Freebies
Creating effective employee engagement strategies isn't complex — giving out freebies to deserving employees will already go a long way. This strategy is easy to implement and allows you to engage with employees at different levels.
Depending on your budget, you can give out fresh fruit to your employees or gift certificates to restaurants or spas in your area. If you have corporate merchandise, such as shirts, cups, and pens, give some to exemplary employees.
3. Offer Compensatory Time
Employees in the hospitality industry don't always follow a 9-5 schedule. For instance, when a special guest is expected to arrive at the hotel, staff will likely have to render overtime, which can eventually affect their personal lives.
Another employee engagement strategy you can adopt is regularly offering compensatory time to employees. You can give them more break time from work or additional rest days. This shows that you value the time that they work (especially when they're working more than eight hours) and will help make longer hours feel more bearable.
4. Create Friendly Competitions
If you're looking for ways to cultivate collaboration while engaging with your employees, create friendly competitions at work. This is one of the best tactics to improve employee productivity and increase the revenue of the business. Just make sure that winners are properly rewarded for their efforts.
5. Celebrate Personal Dates
Your business can never survive without employees, so make sure they know how much you love working with them. Aside from recognizing their efforts at work, it's also important to show how much you care about their personal dates.
For example, give out cakes when employees celebrate their employment anniversaries or birthdays. You can even extend the appreciation by giving employees a little gift during their child's birthday or graduation day.
6. Provide Development Opportunities
The hospitality industry is fast-paced, and the skills your employees have today will eventually become irrelevant in the future. Make it easier for your employees to adapt to the industry's demands by providing development opportunities for them. This will also boost your employees' morale because it shows that you're invested in seeing them improve professionally.
Some of the most common development opportunities you can provide to your employees are sending them to workshops or letting them join seminars. You can also help fund their postgraduate studies.
7. Prioritize Communication
Engaging with your employees will be tough if you don't regularly communicate with them. Remember, communication is important in every relationship — and that includes the employee-employer relationship.
Prioritizing communication is one of the best employee engagement strategies you should adapt in your workplace. You can invest in an online or offline communication tool for everyone at work to communicate with each other. Don't forget to exert effort to personally communicate with your employees and discuss topics outside of work.
Consistency Counts
The key to succeeding as you implement employee engagement strategies is to remain consistent. Regardless of how grand your employee engagement strategies are, if you're going to implement them for a short period only, don't expect that these will impact employees.
To reap the rewards of your employee engagement strategies, inform your employees about them and implement them consistently.