Effective and efficient communication is one of the most important things for companies of all sizes and operating in different industries. If your internal communications are poorly organized, you will start getting in trouble fairly quickly.
That's why it is so important to ensure that your HR department knows how to communicate with your employees effectively. Moreover, it is also necessary to teach all your employees how to communicate correctly for maximum efficiency. Hence, here's how to write effective copy for your staff communications.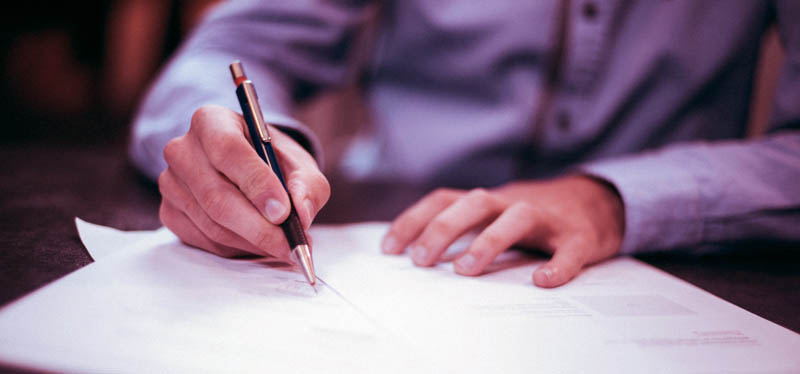 #1 Write Concisely and Simplify
First and foremost, you need to remember to
write concisely
and simplify your copy. The simpler your texts are, the easier it will be for employees to process and comprehend them, no matter how complex the matter at hand is. Even the most complicated problems can be explained in relatively simple terms.
Try to write plainly and summarize information as much as possible. Learn the language your employees speak and use it in your copy. Avoid corporate jargon and switch to the terms your employees use. You should also use words and phrases that can provoke emotions and encourage action in employees.
#2 Get to the Point
There is no need to avoid the problem or matter you want to talk about. You need to get straight to the point in your copy and explain what the issue is and how you want the employee to deal with it. Be direct in all your communication but try to avoid sounding mean or rude.
Likewise, you don't need to worry about your copy being stylish. You aren't designing a press release or making an announcement on your social media brand accounts. You are simply communicating with your employees. Your goal here is to achieve maximum efficiency, so you need to focus on that rather than making your copy look pretty.
#3 State the Problem or Situation
Most of the time, you will be talking about a particular problem a situation, so that is the first thing you should state in your copy. It could be an issue that needs to be solved urgently or something that you want to warn your employees about. For instance, if you want to educate your employees on a potential crisis that could happen, you could write a guidance text on it.
If you don't know how to properly explain the problem or situation, you can hire an experienced writer from the writing company
Trust My Paper
to assist you. They will help you create a well-written piece of copy that will clearly explain the issue at hand and make it obvious to employees what exactly you are talking about.
#4 Provide Solutions to It
Once you have stated the problem or situation, you will need to provide solutions to it. There needs to be at least one solution provided – otherwise, you aren't really communicating anything of value to your employees. After all, the point of your communication is to deal with the matter, not simply discuss it.
When it comes to details, it is up to you to decide how much you want to describe the possible solution for the matter at hand. In some cases, you will only need to tell the employee what kind of task they should do. In others, you will need to explain everything step by step to make it absolutely clear what the further plan of action is.
#5 Offer Examples for Guidance
A good way to demonstrate what you mean by the solutions you have provided is by offering examples as guidance for your employees. Examples are perfect for seeing the solutions in practice. Moreover, they can help you prove that a particular solution will work for the specific problem you are dealing with.
Essentially, you need to show examples while outlining why they have been successful. Perhaps they worked for your company before. Or maybe they worked for another company that you want to learn from.
#6 Use Storytelling
While it may not seem obvious,
using storytelling in your copy
can actually help you make your communication more effective. Storytelling will help you explain the problem better and even make the solutions and examples more understandable. Besides, it's a great tool that will help you engage your audience and make them connect with the situation emotionally.
If you don't know how to use storytelling in your communication, you can check writing service reviews at
All Top Reviews
to find a professional writer to help you. With a good writer, you can decide how to use storytelling more effectively in your copy and communicate what you want to your employees.
#7 Emphasize Benefits
In addition to explaining why the solutions and examples you are offering are necessary, you should also emphasize the benefits of the copy itself. Your busy employees will be very tempted to skip the text, so you need to give them reasons to take a moment to read it and apply the solutions in it in practice.
Show that the problem you are talking about is a serious issue that shouldn't be treated lightly. It needs to be addressed right away. On the other hand, if your copy is for educational purposes and talks about a potential issue that may arise, then you should demonstrate its educational value.
#8 Utilize Marketing Techniques
Speaking of emphasizing benefits, you can actually
utilize some marketing techniques
for writing your communications copy. The thing is that marketing tactics can actually help you grab the attention of your employees and persuade them to do what you want them to do just like marketing does with customers.
A good example of this is writing an attention-catching headline. A well-written and intriguing title for your copy will truly do wonders. More employees will be interested in reading it, so more people will actually take the time to pay attention to what you have written in your text.
#9 End with a CTA
At the end of every piece of communication copy you write, you need to place a call to action (CTA). Though you already explained the solutions your employees should use, you still need to urge them to actually use the options you provided.
For example, end your copy with the exact action your employee should perform to start the process of solving the problem at hand. If they need to organize something, tell them to do it. If they need to get in touch with someone, ask them to get to it right away.
#10 Proofread and Edit
Last but not least, don't forget to proofread and edit your copy before sending it to your employees. You need to make sure that there are no factual or linguistic errors – after all, it is a text you are using at work for professional purposes.
Likewise, you should also pay attention to formatting. If the text is on the longer side, break it up into paragraphs and sections. Give the sections subheadings and maybe even use numbered or bullet-point lists.
Final Thoughts
All in all, you can definitely set up your internal communication in a way that will enable all your employees to get the most out of their interactions. Use the tips in this article to enable your HR department to start writing better copy for staff communications.