4 Simple Ways to Decorate an Eco-Friendly Office
---
Posted by Insightlink on 10/22/21
With so much damage we've done to our planet, it's high time we start paying more attention to details and approaching every issue possible with an eco-friendly mindset. It's no wonder then that many companies and individuals are doing their best to transform their offices into something more environmentally-friendly. If this is something you've given some thought and want to try it in your own office, here are several smart ways to achieve it.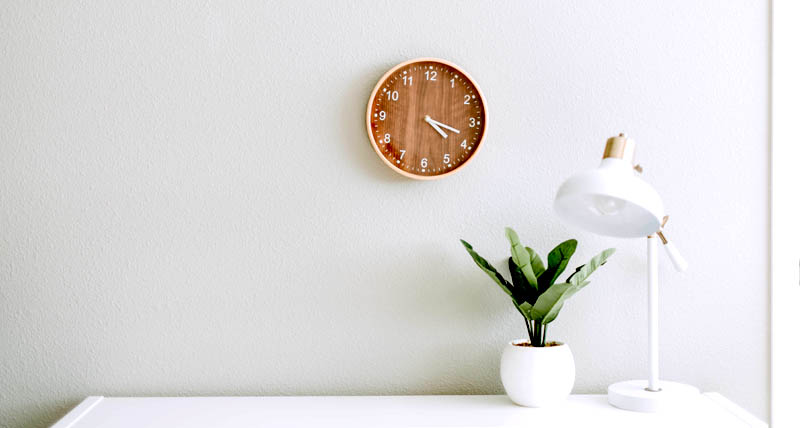 Utilize Natural Light
One of the first steps towards sustainability is
reducing energy consumption
. After all, if there's a more energy-efficient option for anything, then you should go for it, or you're simply wasting energy. So, start with lighting. First of all, make the best of your windows. If there's the possibility of installing bigger windows, do it. That way your office will be brighter and you won't have to switch on the lights during the day. In addition to saving energy, bright spaces tend to improve our mood, which can do wonders for the ethos and productivity in the office. If you don't have to put up curtains, skip them altogether, but if you want them to add to the charm of the office and to keep curious eyes outside, perhaps you could opt for sheer curtains, which will allow plenty of light in, even when they're closed. If big windows are not an option for your office space, go green with LED or CFL lightbulbs, avoiding the incandescent ones at all cost. In addition, smart lighting solutions, such as motion-sensor lighting, an automated lighting system or even smart switches might be something you could invest in to save money in the long run and be kind to the environment.
Rely on Rugs
Some items you bring into your office to make it more visually appealing can also have another purpose. For instance, one or two stylish
premium rugs
can turn your office from an eyesore to a chic, pleasant space, and even enhance its cheerfulness, if you choose the right colors and patterns. When buying rugs, seek those made from natural, sustainable materials, like jute, hemp, wool or cotton. Nowadays, rugs come in many styles and shapes, so that you can make your office more traditional or up-to-date. Aside from boosting the visual allure of your office, you can get many other advantages from a good rug. Namely, they are great for insulating floors, as they keep the warmth inside, which means you'll lose less energy on heating during the colder months. Furthermore, they keep your polished floors from being scratched or damaged in any other way. Finally, they can make your office calmer and quieter. Aside from softening the sound of people walking and tapping on the hard-surface floors, rugs also absorb other sounds and cancel the echo of the noises in your office.
Infuse It with Greenery
Placing several potted plants around your office is a great idea for various reasons. First of all, flowers and live plants
can be stress-relieving
for your co-workers or employees and they can increase happiness in the office. This is something that people will appreciate and it can, consequently, be good for business. Plants also have the incredible ability to clean the air and even filter it of volatile-compound particles, allowing you and the rest of the people in your office to breathe fresher, cleaner air throughout your working hours. Aside from all this, plants can be truly beautiful, which will make your office a place any client will love to visit, and happy clients are something every business can benefit from. Plants can also improve your focus and productivity, so that you can finish your work faster, with better results, and have time for other things that make you happy.
Turn to Upcycling
Let's face it, nobody wants to look at ragged, old, plain-looking things all day long. However, this doesn't necessarily mean that you should get rid of anything that's not serving its purpose any more. In fact, such objects can be repurposed and upgraded into something charming and new, which could
enrich your office space both visually and functionally
. For instance, the worn-out and damaged cupboard that you want to throw out of your home can be turned into a file cabinet for your office in just a day, with nothing more but some sandpaper, paint and good will. Furthermore, an old tire can become a huge flowerpot at the entrance of your office, or even a chair, if you dedicate it some time and effort. Pallets can become various pieces of furniture, too. And if you're not that crafty, perhaps you can do something smaller, like converting your instant-coffee jar into a pencil holder, or even reuse some empty toilet-paper rolls for sorting and storing cables. The ideas are numerous, you just need to open your mind to them, as getting rid of things as garbage, when they can be upcycled, isn't something you should do if you are ecologically inclined.
If you have to spend hours in your office each day, it's essential that you feel pleasant there and that the space is as eco-friendly as you can make it. And with these amazing ideas, you'll be on your way to do so in no time.
comments powered by

Where does your company stand on each of the critical "4Cs" of employee engagement and satisfaction?
Commitment
Culture
Communications
Compensation
Find out with a benchmarked and validated 4Cs Employee Survey from Insightlink. Since 2001, one of the most trusted research companies in North America.

How many of each do you have?
Committed Loyalists
Change Seekers
Dissatisfied Compromisers
Satisfied Opportunists
Only the Insightlink 4Cs Employee Survey can give you the full picture and let you hear how your employees feel about their experience at your organization.


About
Insightlink Communications are experts in employee survey design, data collection and analysis. Since 2001 we've helped companies of all sizes measure and improve their employee satisfaction and engagement.



4Cs Blog Home

4Cs Blog Archives


Recent Posts
---
Wishing Our Valued Clients and HR Professionals a Happy and Stress-Free Thanksgiving!
Empowering Your Team: Proven Strategies to Uncover and Develop Hidden Talent
How to Build a Positive Company Culture Using Social Media
The Importance of Workplace Environment in Employee Engagement
The Domino Effect: Promoting Wisely to Retain Top Talent
Favorite Links
---
Employee Survey
Insightlink's Acclaimed 4Cs Employee Survey
Qualtrics
Advanced Online Survey Platform for Pros
SurveyMonkey
Quick & Easy Online Surveys
Gallup
Home of the Gallup Q12
World at Work
SHRM Blog
Engaged Employees Blog
HR ToolKit Guide to Employee Surveys
Good info on how to write surveys.
Insightlink 360
Makes 360 assessment surveys easy.
InsightExit
Online Employee Exit surveys.