Even though most people aren't fans of spending their entire lives sitting behind a desk and using a computer to make a living, this is probably the best way to do so in the 21st century. It doesn't matter what you do and which industry you're in, being tech-savvy is something you can't put a price on. However, not all digital skills are the same, and not all of them are equally useful in this day and age, which is why finding those that will mean the most to you is such an important task. In case this is something you'd like to do as well, here are a few digital skills you'll certainly need if you wish to start earning serious money ASAP.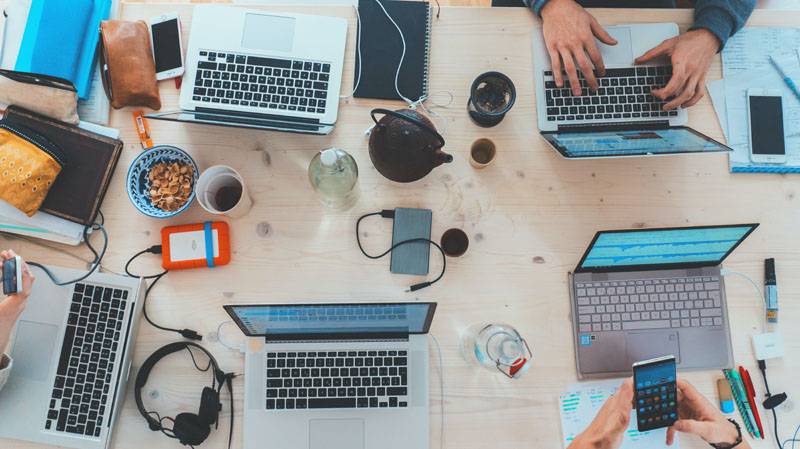 Programming and web development
Whether you're thinking about starting your own business, trying to boost your visibility, or simply wish to become more employable than before, learning everything you can about programming and web developments is the first thing you need to do. With so many
different apps and programs out there
, you shouldn't have a problem finding an angle that works for you the most. And once you do that, it's all about updating your skills and becoming better and better in programming.
Once you learn the basics, you can start updating your skills and expanding your knowledge. The best thing about programming is that one thing leads to another, and you won't have a problem embracing new knowledge and boosting your programming skills. This will turn you into a better employee or a better employer, and you'll be more respected wherever you go.
Digital business analysis
This is one of the most useful skills in the world of business today, no matter what industry and the niche you've picked. Digital business analysis is something that allows you to follow all the relevant trends in the world of business, notice all the relevant changes, comprehend all the relevant fluctuations, and ultimately – this is the point of it all – see what's right for your company and what you need to do in the future.
Even though most entrepreneurs, executives, and other business professionals prefer hiring digital business analysis experts to handle all these things for them, you don't have to act that way. On the contrary, if you become one of those experts yourself instead, you'll become more employable than ever and you might find new jobs over and over again. This is something every digital professional of the 21st century is hoping for, so start checking out digital business analysis right now!
Telecommunications
If you're thinking about taking your digital skills to the next level and doing something extraordinary with your time and knowledge, thinking about telecommunications might be just the thing to do. This is a field that's highly creative and imaginative, as well as very lucrative, especially if you boost your skills and update your knowledge so that you become the best telecommunications expert in your area.
The only problem with this idea is the fact that turning it into reality might take quite a while. Most people spend years and years learning all the tips and tricks of this field, and the only way this makes sense is if you find the right way to use all your skills. That's why you might consider checking out
1300apprentice
and finding a telecommunications apprenticeship using their network and all the possibilities they can offer you. This way, you're not only going to learn quite a lot, but you're also going to turn your theoretical knowledge into practice, thus making the most of both worlds.
Social media
This might not seem like the most digital skill of all the digital skills in the world, but if you're thinking about things that are connected to the world of information technology – this is precisely what you're thinking about! Social media platforms have become
a crucial part of the business world and business development
, which is why knowing all there is to know about them is so important in 2021.
When it comes to discovering the important things and learning them, there are two ways to go – doing everything on your own, or starting a course that will help you learn all the basics. Whichever option you end up choosing, don't forget that the world of social media is constantly changing, which is why you need to keep updating your skills in the years to come as well.
The best thing about these digital skills is the fact that they'll make you more employable than ever, so whether you're trying to find a new job or start earning more money, these are the skills to check out today!