As the world becomes increasingly digital, businesses must adapt to keep up with the times. One area where companies can make a significant impact is by adopting digital payments. Digital payments offer numerous benefits, including increased convenience, faster transaction processing, and improved security. The outbreak of the COVID-19 pandemic has made digital payments even more crucial for businesses to survive and thrive in the current economic climate.
Businesses who still refuse to accept digital payments from their clients or stick with outdated ways of payment risk being left behind in the competition and failing to fulfill the needs of their target market. In this blog, you will learn how digital payments can help your business grow and boost the bottom line.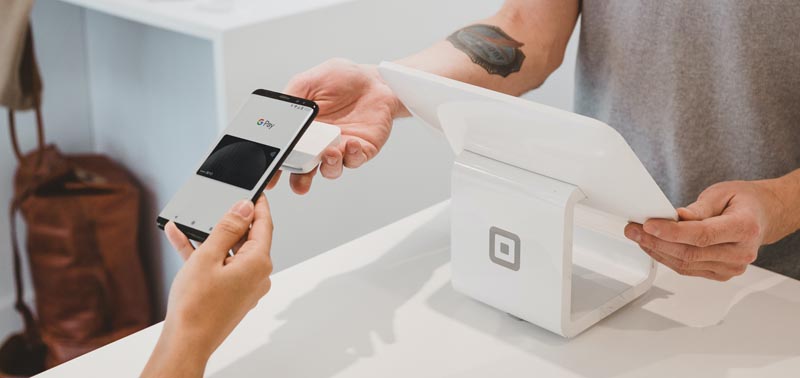 1.Saving Money On Transaction Fees With Digital Payments
Entrepreneurs can benefit from digital payments
because they simplify, secure, and reduce the cost of settling financial transactions with consumers, vendors, and even the government. Digital salary payments are advantageous for companies and employees due to their convenience, security, and low cost. If you've been spending a lot of money on processing paper checks and receipts, switching to digital payments might save you that money.
2.Unlocking New Sales Potential And Reaching More Customers
The rapid pace of digital change today has led to a surge in the use of digital payment methods, as customers increasingly choose to use cards and digital local payment systems rather than carrying cash. Accenture predicts that by 2023,
over 420 billion transactions worth $7 trillion will switch
from cash to cards and digital payments. A digital payment system can help small companies reach more customers as more people shop online.
3.Faster Processing Times Enabled With A Secure Payment Processing System
Digital payments are processed much faster than traditional payment methods. This means that businesses can receive payments quickly and improve cash flow. Faster processing times can also lead to increased customer satisfaction as customers can immediately clear payments. Faster payments lead to quicker reconciliation and a more rapid, adequate cash flow. Boosting cash flow has a snowball impact on working capital management, which in turn increases your chances of receiving transaction volume rebates and keeping your spending under control.
4.From Manual To Automated: Digital Payments Improve Your Finance Teams' Efficiency
The digitalization of commercial payments has provided
finance departments with timely and precise insights into the cash
being spent throughout the organization. In real-time, they can monitor where and when funds are disbursed, allowing them to formulate and implement strategic ideas swiftly. Sometimes, even with the help of software, finance departments still have to resort to manual processes like faxing purchase orders, sorting through paper receipts, and sending checks. By integrating tasks into a single automated workflow and transmitting data directly to the general ledger, digital payment technologies decrease the need for human labor.
5.Improved Security And Fewer Chances Of Fraud
Digital payments are more secure than traditional payment methods like checks, which can be lost or stolen. Digital payments use encryption and other security measures to protect customer payment data, reducing the risk of fraud and chargebacks. In addition, when you use a digital payment system, you can manage user access securely. You can decrease the likelihood of fraudulent behavior by entrusting control to just the appropriate parties.
6.Simplify Your Finances For Online Transactions And Revenue Management
As an entrepreneur, opening a business bank account is essential for managing online transactions, tracking revenue, and maintaining financial records. Novo is an excellent option for entrepreneurs looking for a digital bank account with features tailored to their needs. There are several benefits of opening an
online business bank account
, such as a hassle-free online application process, no hidden charges, online banking at your fingertips, expense tracking, etc.
The Bottom Line
Digital payments offer many benefits for businesses looking to grow and stay competitive in today's economy. Through digital payments, entrepreneurs can receive and make payments to their vendors, workers, consumers, and suppliers more quickly and cheaply. Further, poor payment experiences might cause consumers to quit shopping. Everyone wants a streamlined, stress-free checkout experience. So, provide your clients with more simple digital payment choices to increase revenue.