A strong brand identity is essential for any business in today's competitive market. It helps attract customers and differentiate yourself from competitors.
Developing a unique and recognizable brand
identity involves conducting market research to understand your target audience and what sets you apart from other businesses. Communicating your brand message through visual design and messaging also helps establish a strong identity.
Overall, investing time and effort into developing your brand identity can greatly benefit your business in the long run.
Discuss ways to develop this identity, such as market research, defining a target audience, and consistently communicating your brand message through visual design and messaging.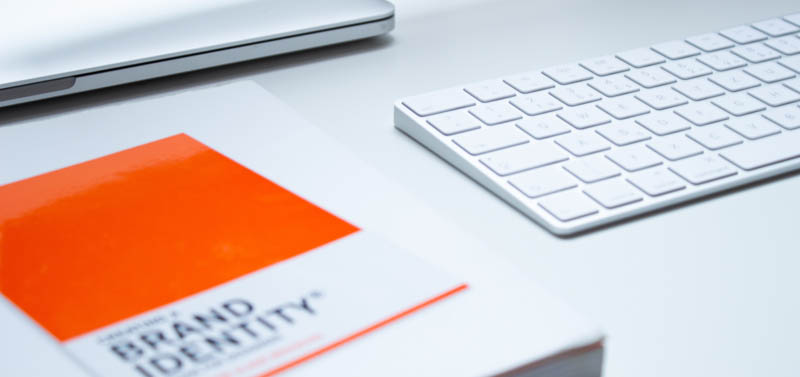 What Is a Brand Identity?
A brand identity is the visual representation of a brand, including elements such as logo design, colors, typography, packaging, and messaging. These elements work together to create a distinct appearance and perception of the brand in consumers' minds.
What Is a Brand Strategist?
A brand strategist
is a professional who helps develop a brand identity. This can involve creating a unique name, logo, and tagline and developing an overall strategy for how the brand will be presented to the public.
A brand strategist also ensures that the brand is consistent across all platforms, from social media to advertising. With the rise of social media and the decline of traditional advertising, brand strategy has become increasingly important in recent years.
A strong brand can make all the difference in whether or not a business is successful. And while it can be difficult to develop a truly unique and memorable brand, it's important to invest in this area if you want your business to succeed.
Gary Vaynerchuk is a well-known authority on branding, and he has helped numerous businesses develop successful brands. If you're looking to develop a strong brand identity for your business, you will do well to consult with a brand strategist like Gary Vaynerchuk.
Why Is It Crucial to Develop a Strong Brand Identity?
A well-developed brand identity can help a business stand out in a crowded marketplace and develop a strong customer connection. A consistent brand image also helps establish trust and credibility, leading to increased brand loyalty and customer retention.
List Out the Features Your Brand Will Include.
Some components that a brand identity may include are:
Logo design
Brand colors and typography
Messaging and tone of voice
Brand imagery and photography
Packaging design
Website design and user experience.
How Can a Business Develop Its Brand Identity?
A business can develop its brand identity through strategic branding efforts such as market research, defining its target audience, and creating a unique value proposition. They can also work with a
professional branding agency
or designer to create visual elements such as logos and packaging that effectively communicate their brand identity.
Consistency in all branding efforts is key to establishing a strong brand identity.
Step 1: Research Your Audience, Value Proposition, and Competition.
The first step in developing a unique and memorable brand identity is to research your audience, value proposition, and competition. Knowing your target audience and what they're looking for will help you develop messaging that resonates with them.
It's also important to understand your competition and what makes you different. Once you clearly understand these things, you can begin to develop a brand identity that is both unique and memorable.
Gary Vaynerchuk is a perfect example of someone who has developed
a strong brand identity
. He is known for his straightforward, no-nonsense approach to business. His populist message has resonated with audiences across the globe, and he has built a massive following as a result.
If you want to develop a brand identity that stands out, it's important to take the time to research your audience, value proposition, and competition. Only then can you develop messaging that truly resonates.
Step 2: Design the Logo and a Template for It.
In order to develop a brand identity, the second step is to design a logo and template for it. The logo should be unique and memorable so that it will stand out from the competition and be easily recognizable by potential customers.
The template should be designed in a way that it can be used consistently across all of the company's marketing materials, from business cards to website banner ads. By developing a strong and consistent brand identity, businesses will be better able to stand out from the crowd and attract new customers.
Step 3: Integrate Language You Can Use to Connect, Advertise, and Embody on Social Media.
When developing a brand identity, it's important to integrate language that you can use to connect with your audience, advertise your business, and embody your brand on social media. This will help you create a unique and memorable brand that stands out from the competition.
Some things to consider when choosing a language for your brand identity include the following:
What words or phrases represent your brand,
What kind of voice do you like your brand to have,
How you can use language to connect with your target audience.
There are a variety of ways to develop a strong and unique brand identity, so take some time to experiment and find what works best for you. Remember, the language you use on social media should be an extension of your overall brand identity.
Step 4: Know What to Avoid.
The fourth step to developing a unique and memorable brand identity is to know what to avoid. There are many traps that companies fall into when trying to develop their brand.
The most common trap is to try to be everything to everyone. Companies often make the mistake of thinking that they need to appeal to as many people as possible in order to be successful.
However, this approach usually backfires. When a company tries to be everything to everyone, its message becomes diluted and confusing. As a result, they fail to connect with anyone on a deeper level.
Instead of appealing to everyone, it's important to focus on your target audience and develop a clear, concise message that resonates with them.
Another trap companies fall into is using buzzwords and trends instead of developing a unique voice. It's important to stay up-to-date on industry trends, but you should also avoid using jargon or trendy phrases that will make your brand sound dated in a few years. Instead, focus on developing a unique voice that will distinguish you from your competitors.
Lastly, avoid being too static or inflexible with your brand identity. As your business grows and changes, your brand should evolve over time too. However, you should avoid making major changes to your branding too frequently. Too much change can be confusing for your customers and make it difficult for them to connect with your brand.
Developing a strong, unique brand identity is essential for any business looking to succeed in today's competitive marketplace. You can set your company up for success by avoiding common traps and pitfalls.
Step 5: Monitor Your Brand to Maintain Its Brand Identity.
The fifth step in developing a unique and memorable brand identity is to monitor your brand. This means regularly checking in on how your brand is perceived by the public and making sure that it still aligns with your original vision.
It can be helpful to develop a set of standards for your brand, such as a style guide or messaging guidelines, to ensure that everyone who represents your brand is on the same page. Additionally, it would be best if you kept an eye on it.
Changes in the market and your industry, and ensure that your brand keeps up. By regularly monitoring your brand, you can make sure that it remains strong and recognizable.
The Coca-Cola Brand Identity Example.
Some key aspects of Coca-Cola's brand identity include its iconic red and white color scheme, the use of its distinct font in all branding materials, and its well-known slogan, "Open Happiness." They also have a consistent tone and message in their advertising, often focusing on feelings of joy, positivity, and togetherness. Coca-Cola's brand identity is also heavily tied to its iconic product, the Coca-Cola drink.
Overall, Coca-Cola's strong and recognizable brand identity has helped them maintain a successful and globally recognized business for over 100 years.
What Are The Hottest Brand Identity Trends 2022–2023?
Some trends in brand identity for 2022-2023 include:
minimalist design
utilizing negative space
bold colors and typography
hand-drawn or handmade elements
incorporating sustainability messaging.
Brands need to stay current and adapt to shifts in consumer preferences, so keeping an eye on emerging trends can help stay relevant and stand out from competitors. However, it is important to ensure that any changes to the brand identity maintain consistency and clearly align with the overall brand message.
Final Thought To Sum It Up
It's important to develop and constantly monitor your brand identity in order to stand out in the marketplace and connect with your target audience. Remember to be unique, avoid common traps, and stay true to your original vision.