Whether you're working from home or working at the office, you need a space to work that's ergonomically correct to prevent injuries and give you a comfortable space to work. There are some simple things you can do to make your area better suited for your body so you don't have to deal with back and neck pain or poor posture.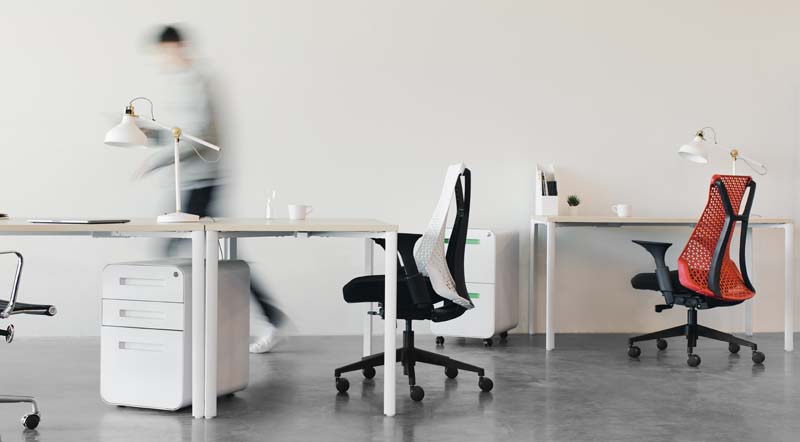 Photo by Laura Davidson on Unsplash
Choose the Right Chair
Keeping your spine neutral throughout your work day can happen when you find commercial office furniture that is built with ergonomics in mind. An ergonomic chair provides lumbar support, is properly padded and has height adjustments. Your chin should be at a 90 degree angle from your neck. Once you have a chair and sit with the proper posture you can move the items in your workspace around to ensure your computer is at a good level to keep your chin from looking down.
Keyboard and Mouse Placement
Your elbows should be at 90 degree angles when typing. Some desks come equipped with keyboard trays that place the keyboard at a better angle. If your keyboard needs to be on the surface of your desk, you can adjust the height of your chair to accommodate the proper elbow position. Make sure your feet have something to rest on if they can't be placed flat on the floor.
Place Things Within Reach
When organizing your desk space, place often used items in places within reach of your seated position. To help you reach more items easily, a swivel chair can be a great addition to your desk space. The drawers closest to you can hold additional items that may be used often as well.
Setting up your workspace to protect your body is crucial to preventing back and neck injuries. Sitting isn't an active activity, but it's still dangerous for your body when you aren't properly positioned.