Our nation's ability to provide clear and concise information regarding COVID-19 has been strained at best and at absolutely chaotic at worse. Part of the problem is that science takes time to research, verify and establish the best practices for mitigating the spread. This leads to a lack of a definitive consensus, which erodes the trust and confidence in established institutions.
We've learned much since the first few chaotic months of the pandemic and many industries have adjusted to the 'new normal' that we find ourselves enduring. If there is one thing business owners can learn from this entire experience is that they need to be clear and concise with their communication when implementing new policies.
This post is going to explore strategies for delivering clear and concise messaging to your employees. Though these tips are geared towards navigating the changing landscape of the pandemic, the strategies discussed in this article are useful when implementing any procedural or structural change to your business.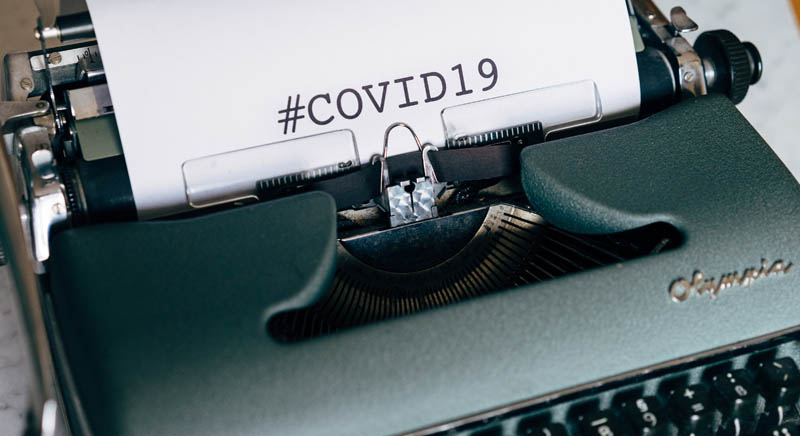 Photo by Markus Winkler on Unsplash
Step One: Evaluate What Changes Need to be Implemented
Depending on where your business operates, it is currently subject to different rules, regulations and mandates dealing with COVID-19 mitigation strategy. Some states have strict COVID-19 screening rules in place for businesses and others do not. What you've had to do for the last two years largely depends on your industry and location, but expect those local restrictions and regulations to change soon because…
We're Over the Hump on Omicron
According to national data collected by the New York Times, national COVID-19 cases have been on a sharp decline since January 15th, 2022. As restrictions ease unevenly throughout the country, small business owners are wondering what screening and prevention strategies are still necessary and which can be set aside for now.
You need to know what local changes are coming your business's way. You can't develop a strategy without that crucial knowledge. Depending on where you live, there will be blanket lifts on mask mandates, changes to vaccination requirements, and increases in occupancy restrictions. You need to be on top of the data to make an informed decision.
Step Two: Make that Informaiton Easily Digestable and Available in Advance (When Possible)
Your team will need to boil down CDC recommendations, local and state restrictions, and the feelings and opinions of your employees into a policy that is clear, concise and reflects the values of your business.
Get Your Employees Involved in Policy
You need to hold team meetings to address any upcomming changes to masking, screening or distancing policies and hold a forum where your employees can voice their opinions on the matter. Giving your employees a say shows that you respect their opinions and want their help in building a safe and comfortable workplace together.
A Sucessfull Organization Strategey Will:
Utilize many methods of communication to frequently update employees on policy.
Sythesize current CDC, FDA and local regulations and recommendations into a clearly defined plan.
Be 100% transparent about the reasoning behind policy decisions and saftey protocols
Provide free education to employees regarding signs, symptoms and testing strategies
Be clear about who pays for testing and screening procedures (if conducted on site this is almost always the employer)
Be extremely clear about how privacy will be prioritized regarding medical data and test results
Be extremely clear regarding healthcare costs, benefits and services as they apply to COVID-19
Step Three: Build Adaptability Into the Policy
An iron-clad plan is too brittle and doomed to break. Sometimes a policy that had the best of intentions simply won't work for unforseen reasons or because overarching circumstances change. You need to regularly address what works and what doesn't.
Hold Regular Policy Meetings To Address the Effectiveness of Your COVID Policy
As COVID cases fall and rise (hopefully in a general downtrend), you and your team will need to know what measures to put in place or what measures can be eased. Most epidemiologists believe that COVID-19 will soon become endemic, meaning it has successfully embedded itself into our lives much like the common cold or the flu. In some ways, this is an ideal outcome because it will evolve to be more mild (it's actually detrimental for a virus to kill its host).
If there is one clear outcome it is that COVID-19 isn't going anywhere and your business will need to design clear policies to address it as it moves from pandemic to endemic.
Effective Policy Starts at the Top
No business was prepared for 2020, but in 2022 business owners have access to two years of data. We know what COVID mitigation strategies haed worked and which ones did not. We know that clear and concise communication is clear for preventing confusion and conflicting messages. Build on the last two years of data and devise a COVID-19 policy that can handle any surge.

About the Author
Roni Davis is a writer, blogger, and legal assistant who writes on behalf of successful Seattle employment lawyers Rekhi and Wolk.