Being able to hire people from across the world whenever you want is one of the best things that has happened to 21st-century business. This sort of freedom is unprecedented and it allows you to build your workforce freely and without any limitations. This also means that your workforce is fluid and contingent and that you'll always keep seeing new faces. That might not be the worst thing in the world, though, especially if you're not afraid of challenges and difficult scenarios. If you're currently in the process of building a contingent workforce or thinking about doing that soon, here are a few things you'll need to know.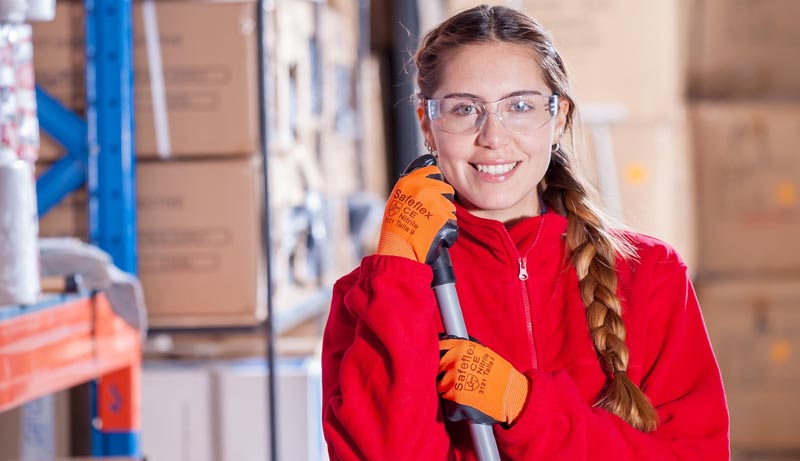 Image by Yerson Retamal from Pixabay
What exactly is a contingent workforce?
Unlike your traditional workforce – these are all the people you employ, a.k.a. the people who spend their working hours in your office space – a contingent workforce is a bit different. There's nothing traditional, regular, and usual about it because it's as far from these things as you can imagine. However, this is also its most powerful benefit, which is just one of the reasons why you need to think about hiring the contingent workforce yourself.
So,
by definition
, this sort of workforce consists of people who are hired on-demand and usually not full-time. These people are given all the benefits as the rest of the workforce, but the time they'll be spending in your company is very limited and usually doesn't take more than a couple of months. Of course, this is sometimes just enough time to get something done and complete a project you've been struggling with for years, simply because you didn't think outside the box and wanted to bring in some resourceful outside help.
Who is your contingent workforce?
There are tons of people you can employ as a part of your contingent workforce, especially if these people know what you need and how to make that happen for you and your company. However, who are these people, what are they going to be doing in your company, and where can you find them?
Your contingent workforce can be divided into three huge groups:
Freelancers
Consultants, and
Independent contractors.
Freelancers are people who usually work from home and don't have a steady position. This means they'll probably be free when you contact them, and they can become a part of your workforce in a matter of minutes. Consultants are similar to them, but instead of doing whateverneeds to be done, these people are in charge of consulting you and making sure everything you do is in order. These people are useful and practical on more levels than one, particularly if you're stuck and can't seem to find a solution to a particular problem. Finally, independent contractors are people who will work for you based on a contract you're going to sign with them, which means they're bringing their A-game to the office and will be on their way home as soon as the job is done.
Where can you find these people?
The problem with the people who form your contingent workforce is the fact that you can't find them that easily. It's not the hardest thing you'll ever do, of course, but it might take a while to find the perfect individuals. Since they're not going to be located in your office space, the fact is that you can search as far and wide as you want, and find the perfect candidates for the job, even if they live outside your immediate area – or your country and continent.
Finding people in Australia, for instance, might make some sense in the long run because they're professional and work-oriented, and that's something all employers want to hear. They're also punctual and motivated, which is why you might consider looking into those
amazing contingent workforce solutions from Australia
that will help you find the right people. They're determined to help you make the right choice, so don't be afraid to look into their offer and reach the best employees you can find.
How to motivate your contingent workforce?
Just like any other group of people working together, your contingent workforce needs proper motivation and inspiration to keep going every single day. These people might need it even more, though, simply because they know they won't be staying at your office forever. So, if you want to maximize their potential and inspire them to do their job in the best way possible, you need to try to motivate them first.
Doing this shouldn't be too hard, and
motivating your staff
takes a few simple steps. First, talk to them and discover what might be causing their discomfort and why they're not as productive as they should be. Then, work together with your contingent workforce and form a plan that will make them more motivated than they've ever been. Then, keep meeting them in person or at least talking to them once a week because consistency and determination are crucial when it comes down to motivation.
Creating a contingent workforce takes some time, but it's a great way to keep your company moving forward, so think about implementing this idea soon!