If you are passionate about helping others find their life purpose and make meaningful changes, getting a professional coach certification can help you start and pursue your most suitable career.
Engaging in a professional coaching practice allows you to work with other people and help them achieve their goals. But the process of becoming a professional coach can be daunting. Fortunately, with the proper knowledge and guidance, your coaching journey can be more rewarding.
Let's look at the two major steps on how to be a certified professional coach.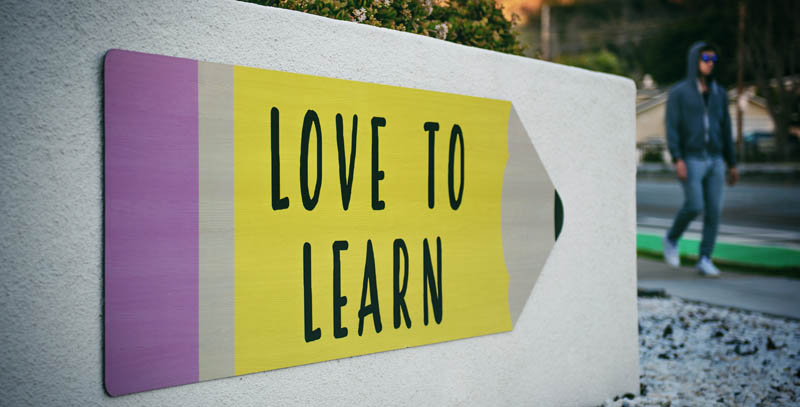 1. Determine Who You Want to Coach
Not everyone needs the same kind of guidance or advice. Thus, you must decide who you should be coaching.
Here's how to choose the right people to coach:
Identify and define who your ideal client is
Ask yourself the following questions:
What are your client's goals? How can I best help them achieve those goals?
What challenges do they face? How can I use my coaching expertise to help them overcome those problems?
The answers to these questions will help you better understand who you should target as clients.
Find your niche
You need to specialize in a specific type of coaching. For example, if you specialize in life coaching for stay-at-home moms, your marketing efforts should focus on this particular audience.
For career coaches, it might be helpful to decide what industry or job roles your clients should have. For business coaches, it makes sense to provide coaching sessions focused on small businesses or start-ups.
By narrowing down your target market and honing in on who would benefit from your services, it will become much easier for you to find qualified clients that are eager to start working with you.
Be selective
Not everyone who comes your way will be a good fit for your coaching services. So it's important to take some time and carefully consider each potential client before committing to help them.
Ask yourself if this person has the drive and dedication necessary for them to get the most out of their coaching experience. It would be best to choose only those who seem committed or motivated.
Do some research into their pain points and struggles. That way, you can better understand how to help them. Consider things such as:
age range
gender identity
income level
education level
marital status
These crucial considerations could help give insight into what they need from you as a coach.
Knowing who the most suitable and receptive clients for your services are will help you to maximize your impact. It also ensures that you can provide the best possible service.
2. Decide How You Want to Coach
Here are the different ways to ensure professional development and hone your skills to be more effective at coaching others:
Have a solid understanding of the fundamentals of coaching
A thorough knowledge of the subject matter you are teaching will help you better understand what type of instruction would best suit everyone's needs.
But you should also have
strong communication skills
(both verbal and non-verbal). It is the only way to convey your message to your students or clients effectively.
You also need to have a good understanding of the activity you are coaching. That way, you can properly assess each individual's needs and provide them with accurate instruction on improving their performance.
Most importantly, you should also stay current with new developments in your chosen field by attending seminars or conferences related to your particular area of coaching expertise.
Make positive changes to your life
Most of the skills you'll learn to become a successful coach are life skills that you can use to add value to yourself and others. You need to know how a coaching session differs from other forms of helping, like mentoring, therapy, training, and consulting.
Undergo training that will introduce you to how you can reframe your perspective and teach you all the essential coaching skills and knowledge you will need in your chosen field. Also, select courses that will give you the credentials necessary for certification as a professional coach. Among the popular courses include International Coach Federation (ICF) Accredited Coach Training Program.
Get Certified
A coaching certification will inform potential clients that you have invested in your education and have the qualifications necessary for success. Look into organizations like ICF, which provide certifications for professional coaches upon completion of their defined requirements.
The good news is you can get your certification through online learning. ICA's e-learning platform for the Certified Professional Coach Program caters to those who want to pursue a career in coaching wherever they might be in the world. It includes downloadable modules, curated resources, class schedules, and a private forum. Students can participate through classes, guided study, and labs.
Choose your specialization
There are many different types of specializations, such as:
Executive coaching
Sports coaching
Life coaching
Decide which certified professional coach program best suits your interests and skill set. Once you have chosen your specialization, create a plan for how you will offer services, such as developing clientele and a good coaching relationship, marketing strategies and creating informative content about your chosen field.
You may also create your own coaching processes, which may include individual and group coaching sessions. The key is to create a coaching model that reflects your personal vision, ongoing commitment and values and conveys to future clients who you are and what problems you solve.
Final Thoughts
Becoming a professional, certified coach requires dedication and commitment. You must know who you should coach and what type of clients you want to work with. Take note as well that coaching is not a one-size-fits-all approach. Knowing your target audience and developing the correct skills will help you find success and make the most out of your coaching profession.