In the past, choosing the way your business accepts payment transactions used to be as simple as selecting between cash, cheques, and credit cards through a payment processor. However, customers now have a far wider range of payment options because of the digital era. For businesses, particularly specialized stores or online sellers, digitalization has made the process substantially more complex. Business owners need to choose the appropriate payment method for their small businesses.
Credit cards are no longer the preferred method of processing payments. Technology is advancing at a steady rate, and this has given
businesses more payment options, platforms, and channels
. Most customers find it easier to confirm the order and pay online. But what payment method or solution is suitable for your business? There are
several payment solutions available
for businesses. But what if these payment solutions don't work for your target audience? Consider the fact that not all of your clients use PayPal. Some countries like Pakistan do not support the PayPal system. In this blog, we'll take you through the top payment solutions and the key factors in choosing them.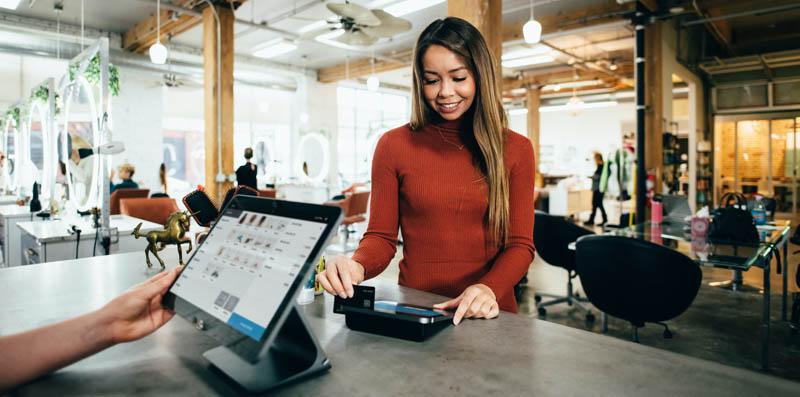 Payment Solutions: How To Pick The Right One
If you run an online business, a payment solution can be a lifesaver for you. Several considerations will determine which payment method is appropriate for your business. Fees, technology, contract, customer support, and payment types are a few things to consider before choosing the right one. Based on the payment solution you select,
typical costs for transactions might range from 1.7% to 3.5%
. While some operators have reduced per-transaction rates, some operators have a set cost on a monthly basis. On the other hand, choose a payment operator that provides customer care around the clock and has a track record of having a staff of dependable, and experienced customer service representatives.
Top 4 Business Payment Solutions That Work
1. PaySimple: A Solution To Simplify Billing And Help Manage Customers
You may accept a variety of payment types with PaySimple. It simplifies billing processes and aids in client management. In addition, it can be utilized for recurring billing plans, similar to those employed by subscription-based companies. The processing charge for credit card transactions with PaySimple is reasonable and
starts at 2.49% per transaction
including monthly costs.
2. Airwallex Review: A Payment Service Provider That Caters To Small Businesses
Airwallex provides personalized service for all of your payment concerns and business banking needs. It promises to be the most user-friendly and functional payment alternative for small to medium-sized businesses. Airwallex seeks to streamline local and international payments by setting up company accounts in a variety of currencies.
This Airwallex review
can provide you with an in-depth analysis of how it boasts a wider range of capabilities than other online banks, as well as a straightforward registration process and fair pricing.
3. Stripe: A Payment Gateway That Can Be Customized To Your Needs
In 2010, Stripe was created with the intention of giving startups a straightforward, minimally-coded method of accepting electronic payments. Since then, a variety of tools that facilitate online trading for small and new companies have been established. Whether you're developing a personalized service for your startup firm or connecting with an e-commerce network, Stripe provides many flexible options for both online and offline payments.
4. Authorize.Net: Small Businesses' Preferred Payment Solution
A payment processing operator is Authorize.net, which is a Visa product. In other words, it makes e-commerce websites secure for businesses and merchants to accept credit cards and digital checks. Due to its increased security, it becomes the perfect payment system for small online businesses. It provides a wealth of customization possibilities that enable you to develop and expand your payment solution.
The Bottom Line
Providing online payment options to customers grows small companies, startups, and even large enterprises. Rather than having to collect money from clients in person or over the phone, online payment methods enable you to collect funds electronically. Businesses should think from the perspective of their clients when choosing the appropriate payment solution.