As an HR manager, you are responsible for the well-being of your employees, and an integral part of their well-being is their mental health. Employees that are satisfied with their jobs are more motivated to perform well.
Employees become happy with their jobs for a variety of reasons, including trust. If employees trust you, they will feel more secure in their roles. Hence, here's how to build trust with employees.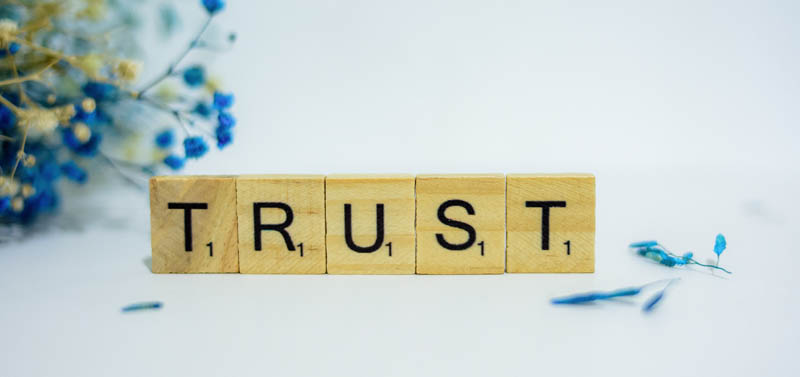 #1 Trust Your Employees First
Before you demand that your employees trust you, you need to show them that you yourself already trust them. Essentially, you are making the first step towards more understanding between you and your employees. It can be difficult to do this right away, so you will need to implement a number of measures to show your trust.
For instance, giving your employees more autonomy and independence by letting them make important decisions or manage individual projects is a great way to show trust. Moreover, other tips in this article like practicing honesty and transparency, especially in communication, are also essential for showing your trust.
#2 Practice Honesty and Transparency
Speaking of
honesty and transparency
, you need to practice them all the time. Obviously, this doesn't mean that you have to tell employees about all the critical decisions made by higher executives or confidential information that could be damaging to the company if it was public. Nevertheless, you still need to be more open in your communication.
When employees see that you trust them with such important information and you are honest in the things you say, they will be more likely to trust you. Trust is a two-way relationship which is why you need to make all these steps before you can expect your employees to become more open with you.
#3 Always Be Inclusive
Inclusivity and diversity are fundamental for the creation of a truly advanced team. This is why you should always be inclusive. It starts with hiring professionals with diverse backgrounds and different experiences, but inclusivity doesn't stop there. All the discussions you have need to take into account multiple perspectives and hear everyone's opinions.
Such an approach should extend to your customers too. By being inclusive with your team, you should also take into account the diversity among your target audience. It can be difficult to consider every single type of client you may have, but you can still be quite inclusive if you make the effort. The reason why inclusivity is important for trust is that your employees will feel acknowledged and heard if you are inclusive.
#4 Stay Consistent in Your Practices
Everyone wants to have a sense of stability in their life. There are already many problems in the world to make your average employee anxious about the next day. Consequently, you need to stay consistent in your practices to help your employees feel less anxious. They need to feel like they know you and can predict what you will say or do in different situations.
For instance, you should always be loyal to the values, vision, and mission of your company. Encouraging teamwork while appreciating individuality should be done at all times rather than occasionally. In addition to that, it's a good idea to have a set of rules and guidelines for the way your employees should act in different situations. You can create these by hiring a professional writer from the custom writing reviews site
Writing Judge
who will help you create the said set of rules or guidelines.
#5 Show Appreciation and Reward
Success is great and achievements are always something your employees can feel good about. However, it isn't enough for them to simply feel good about what they did. You should be the one who
shows appreciation
for their work and even rewards them for their achievements, successes, and milestones.
Bonuses, gift cards, extra vacation days, and so on – all of these are perfect for showing your appreciation and rewarding your team members. It's a way for you to motivate your employees while telling them that their hard work is seen and valued. Innovation can only come from those who are encouraged to innovate, so you need to support new ideas as well.
#6 Create Opportunities for Growth
By supporting new ideas, you are creating opportunities for your employees to grow and become better at what they do. Beyond that, you need to let your team take agency by being more autonomous with the tasks they perform or the projects they are responsible for (both group and individual projects).
Likewise, organizing training sessions, workshops, and courses is the perfect way to improve the qualifications and skills of your employees. Through all of this, you show your team members that you care about their professional development which is good both for them and for the company. You take on the role of a mentor, even if it is an indirect one, and with this role, you can significantly improve trust in yourself.
#7 Listen More Than Speaking
As mentioned earlier, you need to be inclusive during discussions. Your team is quite diverse, so there are many voices you need to be listening to. In fact, you actually need to be listening more than speaking. HR managers are leaders but being a leader doesn't automatically mean that you are the only one speaking all the time.
Listen to what your employees have to say. In the literal sense, this means listening to what they are saying during discussions and meetings. In a more abstract sense, it means showing that you listened to them through your actions. For example, if you know that your employees are demotivated and feeling down during the day, you could introduce a policy where you let them bring their pets to work. This is a way of showing them that you understand the state of their mental health and want to help them feel better.
#8 Outsource to Reduce Pressure
It goes without saying that companies want to make a lot of money, and it just so happens that making more money requires paying employees less while they work more. Obviously, this is not a good solution for increasing trust. Luckily, there is a simple way to solve this issue – outsourcing.
Outsourcing allows you to reduce your expenses on trivial tasks so that your employees can focus on more important ones. In a way, they aren't forced to work more, but overall, you will have more work done in the same amount of time. You can hire
writers here
to create content for your social media or perform other similar tasks.
#9 Give and Receive Feedback
Because you are listening to your employees, you should also understand the importance of feedback. Giving and receiving feedback is somewhat like a conversation between you and your employees. What's more, it can be done both individually and with your team.
You can
conduct an employee survey
that you send out by email to your team members and get feedback from them this way. At the same time, give every employee feedback on their performance regularly as well.
#10 Be Up to Date with the Latest Trends
Last but not least, be up to date with the
latest trends in talent management
. Human resources is a field that is developing every year just like any other aspect of the business world. That is why HR managers need to keep up with these developments.
By being an expert in your field, you will be able to come up with the best solutions for different HR-related problems that arise at work. HR managers need to be good at what they do so that their teams can trust them.
Conclusion
To summarize, building trust in your employees is easier than you think. By building this trust, you will make your employees happier and more satisfied. Use the tips in this article to help you build trust in your employees.
Bio
Lillie Jenkins is a creative copywriter and content writer. She has worked as a copywriter since school, so her writing skills are well-honed. She works as a copywriter at the popular writing center
BestWritersOnline
. She writes publications in such fields as marketing, business, education, and personal life. More than writing Lillie loves to travel and read professional literature.