Now that we understand the value of onboarding, employee engagement and leadership, let's turn to developing an effective tool that can help with all three – the brand story.
My goal is to have every company, no matter their size, get rid of their mission, vision and values statements.
WHY?
No one remembers them, and even fewer people live them and make decisions that affect the company based upon them.
Mission, vision, and value statements are words on a wall or letterhead that are taught to new employees on their first day of employment and then never reinforced. Companies do not use these statements as a compass when making corporate decisions; when laying out new policies or procedures or if they do, they certainly do not tie them back effectively to the original mission, vision and value statements.
What I propose instead is a brand story. A brand story is the story of the company.
Where it came from, and why was it brought into being?
Where is it today and what challenges and successes brought it to this point in time?
What the company truly does?
Who does the company truly add value to?
Why do those people care?
And where is the company going, and how the individual people within the company matter to its success?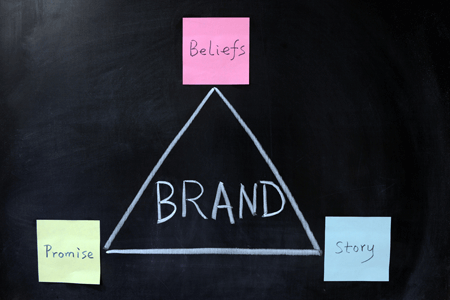 A story resonates with people. It is internalized, incorporated into one's sense of being, and is retold from the personal point of view.
Because it is internalized, it is remembered and becomes the compass from which all decisions are made and the anchor of company culture.
It is something that can be lives and has to be lived, by all employees, because it is authentic. It is who you are and what you are about, both as a company and as individuals who work for it.
This story not only becomes a rallying point for employees but becomes a way for all employees to communicate with vendors and customers alike. It helps determine who the best customers and work to go after is and whether vendors are aligned with your vision and values.
The more we can develop easy to understand, easy to internalize, and easy to retell stories about our companies the easier it is to build brand champions both inside and outside that see value in the company and want it to succeed.
Ben Baker wants to help you engage, retain, and grow your most valuable asset … your employees. He provides workshops and consulting to enable staff to understand, codify, and communicate their value effectively internally and externally and
Retain Employees Through Leadership
.
The author of
Powerful Personal Brands: A Hands-On Guide to Understanding Yours
and the host of the IHEART Radio syndicated
YourLIVINGBrand.live
show, he writes extensively on leadership, brand, and internal communication strategy.

LinkedIn : yourbrandmarketing Twitter: @
yourbrandmrktng