Professional growth is important, and it's something you should aim at doing constantly. HR is such a broad professional area, and you can never say you've got it all figured out. There's always room for improvement, innovation, and acquiring new skills.
There are some great HR books that every HR professional should read. They can help you with your career and create space for new ideas to be born. That's why we've put together a list of 7 best HR books that deserve a spot in your HR library.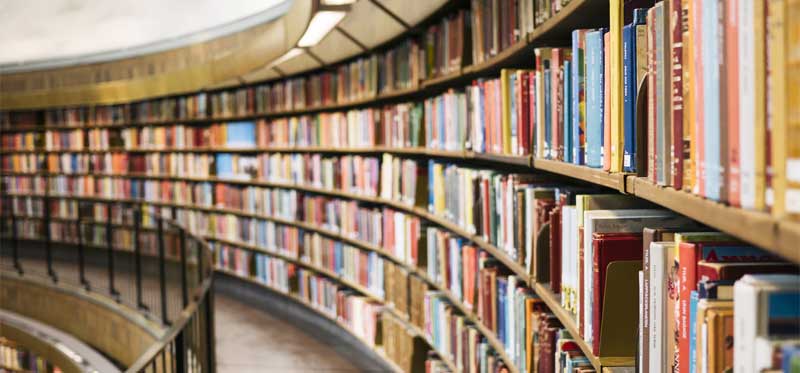 All images from Unsplash
Let's take a closer look and break them down together.
1. Human Resource Management by Gary Dessler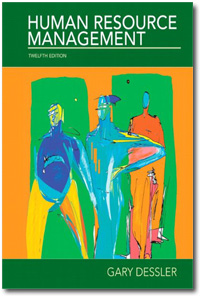 Gary Dessler's "Human Resource Management" is an HR masterpiece and one of the most widely known, read and studied HR books of all time.
Dessler is known as a pioneer in HR literature, and this book is an absolute must for all HR professionals. He covers the five main areas of operating in HR:
recruitment
placement & talent management
training & development
compensation
employee relations
The book provides informative, factual data and gives a thorough analysis of all the main concepts. It also shares a step by step explanations of all crucial HR concepts, making it almost obligatory reading for all HR professionals.
2. Investing in People: Financial Impact of Human Resource Initiatives by Wayne Cascio and John Boudreau

Cascio's and Boudreau's book is a powerful, technical handbook for HR professionals eager to learn about implementing HR measurements to improve different aspects of HR management.

The book is highly technical and data-driven, which makes it a credible source of information. It teaches the reader how to use data and metrics to solve HR problems such as:
decision making
recruitment
employee turnover
employee engagement
The book provides the techniques and tools necessary for mastering the art of HR management and becoming an HR professional.
3. HR Disrupted: It's time for something different by Lucy Adams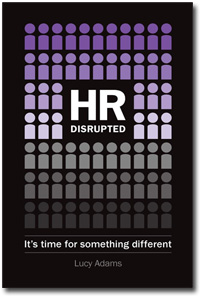 Lucy Adams was the HR Director on the Executive Board at the BBC and is currently the CEO of Disruptive HR. She's a renowned writer and spokesperson.
"In her book HR Disrupted: It's time for something different, Adams offers a visionary, futuristic approach to HR. She argues that the current HR policies are outdated and need a new approach to it" says Dorothy Pearson, an HR specialist and writer at Trust My Paper.

She covers concepts such as:
renewing outdated HR practices
offering new, radical practices
creating a different approach to employees
The book is inspiring and modern, giving HR professionals the motivation to focus on implementing fresh ideas into their everyday work routine.
4. Generation Z: A Century in the Making by Corey Seemiller and Meghan Grace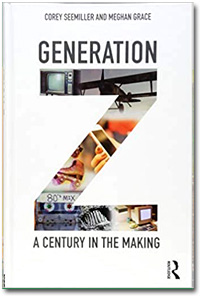 As Generation Z is slowly stepping in the world of the contemporary workforce, HR professionals can be caught red-handed, not knowing how to approach them.
This new demographic is still not explored enough, yet Seemiller and Grace offer insight into different aspects of the lives of those belonging to Gen Z:
career aspirations
money management
social concerns
communication styles
ideologies
HR managers can benefit from reading this Gen Z handbook and find a better way to understand their perspective of the world.
5. Data-Driven HR: How to Use Analytics and Metrics to Drive Performance by Bernard Marr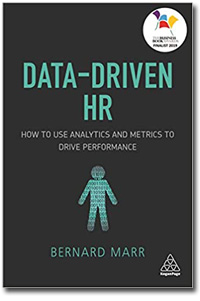 Bernard Marr is an internationally recognized author, speaker, and strategic business and technology advisor who provides his services to businesses, companies, and even governments. He's also a world-known business influencer.

"In his book Data-Driven HR: How to Use Analytics and Metrics to Drive Performance, he encourages HR professionals to use data and technology in order to improve different HR processes," says Gregory Stone, an HR administrator and editor at Supreme Dissertations and Best Essays Education writing services.

He offers data analytics as a powerful tool for improving:
employee performance
organizational success
decision making
The book can be seen as a practical guide for improving all internal HR processes and performing better as an HR professional.
6. Hello Gen Z: Engaging the Generation of Post-Millennials by Claire Madden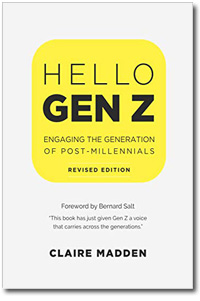 Another brilliant book unlocking the mysteries of Generation Z is the Hello Gen Z: Engaging the Generation of Post-Millennials by Claire Madden.
Madden is a social researcher, keynote speaker & media commentator, and an expert on Generation Z.

The book can be seen as a guide on understanding Generation Z and their perspective as:
future employees
potential leaders
consumers
For HR professionals who want to look into the potential of Generation Z, this book can serve as a guide and source of credible, trustworthy information and data.
7. Work Rules!: Insights from Inside Google That Will Transform How You Live and Lead by Laszlo Bock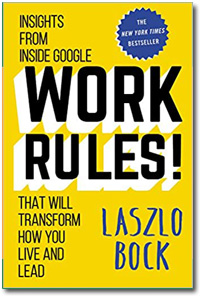 Laszlo Bock is an American businessman and the co-founder and CEO of Humu. He was also the Senior Vice President of People Operations at Google.
In his book Work Rules!: Insights from Inside Google That Will Transform How You Live and Lead, Bock describes the best HR practices that he learned about while working for Google.

The book is a guide that uncovers Google's secret to success and how they manage to select and recruit high-performing employees.It covers a variety of topics, including:
importance of data in HR
building a strong workforce
finding talent
building a better company internally
The book gives insight into one of the biggest and most successful companies in the world and shares their formula for success.
Final Thoughts
Books can help us learn, grow, and set higher goals in our HR career. It's important that we never stop improving and work on our professional development daily. Hopefully, the books listed above will meet your expectations and help you become a better HR professional. Start with the headlines you like the most and read away.
---
Bridgette Hernandez is a freelance writer and blogger. She covers topics ranging from career development to personal growth. She currently works as a writer at Subjecto and Classy Essay. She's also an editor at Grab My Essay and Top Essay Writing. The texts she writes are always informative, based on qualitative research but nevertheless pleasant to read.