Are You Looking To Improve Employee Satisfaction?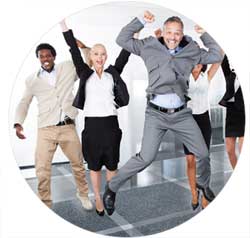 Use The Power Of The 4Cs Employee Survey At No Cost
Since 2001 Insightlink has helped hundreds of organizations improve employee satisfaction and engagement by using our
4Cs Employee Survey
. We also know that many companies prefer to manage their own surveys internally rather than use a 3rd party vendor. Without dedicated in-house survey expertise, however, crafting good survey questions can be a real challenge.
And badly written surveys can hurt in many ways!
We want to help HR managers get the most from their employee survey, so we are eager to provide our comprehensive employee survey template
free of charge
for you to use in your company.
What's The Offer?
It's pretty straightforward.
Just agree to our simple terms of usage and we'll email you a link to the survey template that you can download to use in your own survey tool as you see fit. Use it all or use just parts of it, whatever suits your needs. We'll even throw in a
best-practices usage guide
to help you.
What's So Good About This Survey?
We don't like to boast but clients have told us it's the
best designed employee survey they have ever used.
We are survey-design experts with more than 30 years of real-world experience in crafting questions that really get to the heart of a topic. The bottom line is we know what we're doing and we do it really well. This is a survey where everything's been validated, tested and benchmarked and where the topics are comprehensive, rigorous and appropriate no matter what language.
There's no ambiguity and no guesswork, so you can trust the results.
What's The Catch?
There is no catch!
We're doing this because we feel strongly that companies are not doing enough to move the needle on employee engagement and we want to give them the tools they need to create and boost employee satisfaction. And truthfully, we think most of the DIY surveys we've seen are pretty bad.
So are you ready to get started using the best employee survey out there?