4Cs Blog: Happy Employees = Happy Customers
---
Posted by Insightlink on 08/06/20

Best Human Resources Books Every HR Professional Should Read
Professional growth is important, and it's something you should aim at doing constantly. HR is such a broad professional area, and you can never say you've got it all figured out. There's always room for improvement, innovation, and acquiring new skills.

There are some great HR books that every HR professional should read. They can help you with your career and create space for new ideas to be born. That's why we've put together a list of 7 best HR books that deserve a spot in your HR library.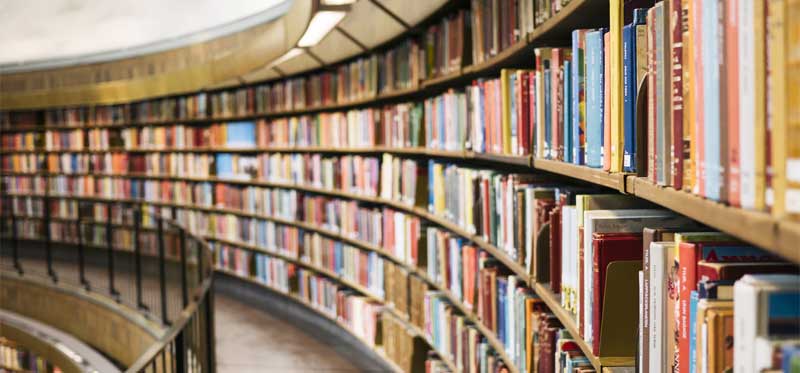 Let's take a closer look and break them down together.
Read full post
---
Posted by Insightlink on 06/19/20

Four New Skills Future HR leaders will Need
The work culture today around the world is very different than a decade ago. And the work culture we know today is slowly changing too. Remote work is becoming a new normal and data-driven strategies are being applied to people operations. This change is driven by technology, employee behavior, and expected business outcomes. Considering this change, HR leaders will need to develop new skills to excel in their role.
Read full post
---
Posted by Insightlink on 06/09/20

5 Money-Saving Tips For International Companies
Going international is a huge achievement that comes with hefty benefits for any business. For starters, finding reliable sources for products overseas helps businesses cut costs that come with manufacturing locally. Secondly, finding an international market for products is a big step in achieving business growth. However, in addition to dealing with different cultures and foreign laws, scaling a business to an international level comes with its own costs. If businesses are to grow to this level, then it is necessary that they do it at a reduced cost. Here are 5 ways that international companies can save on these costs.
Read full post
---
Posted by Insightlink on 06/01/20

How Can Small Businesses Get Through Tough Times
Even when the economic waters are still, any businessperson will tell you that running a business is not a walk in the park. It becomes much more difficult when tough times come. While some small businesses sail through the murky waters successfully, a good percentage bow to pressure and call it quits. There is a thin line between your business surviving or dying in such tough times, and what you do makes all the difference. Here are some strategies that small businesses can adopt to stay afloat through the tough times.
Read full post
---
Posted by Insightlink on 05/18/20

How to Manage Workplace Disruption During The COVID-19 Pandemic
As the COVID-19 pandemic spreads across the world, workplace disruption is inevitable. Some of the measures recommended to slow the spread of the virus are to observe social distancing and avoid crowded places. In this length, there is a need for organizations to send workers home and to adjust the workplaces to reflect these measures. Managing this disruption has been quite a challenge even to the most experienced of managers. If this has been an uphill task for you, read through for some tips on how to effectively manage workplace disruption at this time while still keeping productivity at optimal levels.
Read full post
---
Posted by Insightlink on 05/12/20

Now Is Actually The Perfect Time To Measure Employee Engagement
If we were to tell you that the COVID-19 pandemic is an ideal time to measure your organization's level of employee engagement, you might think we were absolutely bonkers. But some of you out there (that is, the astute ones) will undoubtedly realize this is actually a smart thing to do.
Why? Because managers at high-performing organizations know that employee surveys are not simply yearly "beauty contests" or check-the-box exercises meant to cover up underlying organizational problems with one-size-fits-all engagement scores. The real value in employee surveys is to uncover the truth about your employees' experience in multiple areas in order to fix the things that confuse, bother or hurt them and do more of the things that help them.

If you fail to take the opportunity to gauge employee engagement during difficult times, you throw away the chance to get their real unvarnished opinions. If instead, you try to schedule your survey at a time when employees might be less stressed and happier, you are literally sabotaging your ability to get to the truth and to really understand what is driving your employees.
Read full post