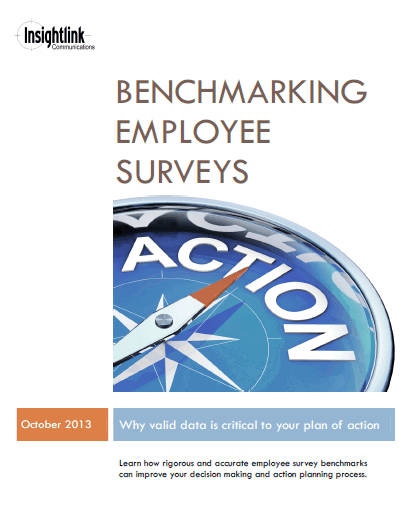 The Role and Importance of Benchmark Data in Employee Surveys
Benchmark Norms Provide an Important Context for Comparison
Let's say you have conducted an employee engagement survey and you are reviewing the findings. You think the findings look reasonable but you can't help wondering if your organization's results are typical or vastly different from the results of other similar organizations. How can you tell what your results really mean and, even more importantly, where you should focus your efforts to improve the work environment?
An important goal of analyzing any type of survey data is knowing whether the scores you see are high or low in a meaningful way. Although the scores themselves will show this to a degree, all survey items follow a natural pattern, with some questions generally getting higher scores and others generally getting lower scores. Without this context, how can you decide what action to take? How can you know how well you are performing without a comparison to your peers and competitors?
Benchmark norms are an excellent way to establish a frame of reference for judging the favorability of your employee survey findings.
<<< Click the report cover to save the PDF
Employee Survey Report Samples
Employee Survey reports shouldn't get in the way of understanding the results.

Our aim is to give you reports that not only provide data, but also give you clarity, context and perspective to achieve your goals.

Click here to download report and action plan examples.