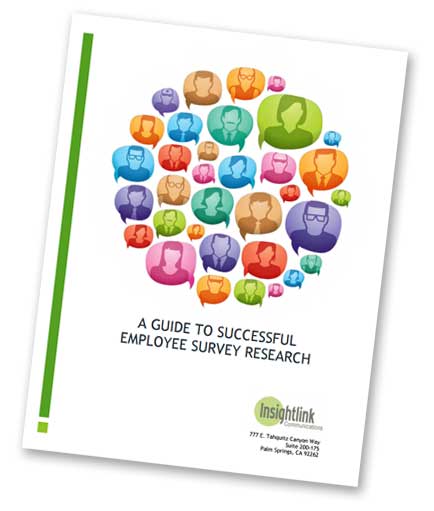 A Guide To Conducting Employee Surveys
Are you planning an employee survey for your organization? Download our expanded and updated research manual to help guide your survey planning and implementation process. It's based on more than 30 years of real-world research experience.

Topics covered include:
Establishing Meaningful Employee Survey Objectives
Effective Objective-Setting Questions
Deciding on the Appropriate Research Methodology
Employee Survey Questionnaire Design
The Key Principles of Employee Surveys
Employee Survey Best Practices
Maximizing Employee Participation
Data Analysis and Reporting
Interpreting Your Results
Employee Survey Action Planning
...along with much more advice and tips to ensure your success.

Download your free copy here.