The Happy Employee Myth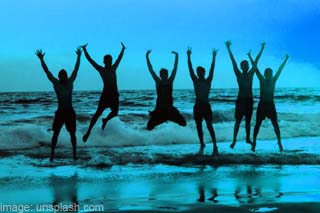 Many organizations have based their entire philosophy on the belief that happy employees lead to more satisfied customers but our research shows this is only partly true. We found that often times employees say they are happy because they are content with the way things are, but that is often because of external motivators like perks and 'presents'. External motivators can keep morale high and have a positive impact on employees' feelings of satisfaction in the short term, but they do not contribute to long-term satisfaction.
The Truth about Happy Employees
Long-term satisfaction requires understanding the essence of what truly motivates us to work to the best of our ability. Values such as loyalty, dedication, commitment and drive cannot be sustained with perks and external 'presents'. Long term, these values and attitudes will be nurtured through internal motivators such as feeling challenged, feeling they make a valuable contribution to the organization's success, having a sense of belonging and taking pride in their work.
For these reasons motivated employees will make a deeper commitment to your customers and they will look for ways to improve processes, control costs, add value, and enhance customer satisfaction.
Where Are Your Employees on the Engagement Spectrum?
The bottom line is satisfied employees will do a good job while engaged employees will strive to make things better. The best way to shift your employees into becoming engaged begins by knowing definitively where your employees are on the engagement spectrum and that journey begins with a superior employee survey. In this way a well-crafted survey takes the guesswork out of building morale and increasing engagement.

Knowing the truth about where you stand and taking action is the only way to create positive change. Customers will know the difference when it happens and they will come back because of it. A simple way to shift the focus of your organization is through an Insightlink 4Cs Employee Survey. Benchmarking the attitudes of your employees in real time will give you the information you need to attend to employee satisfaction and also find ways to develop long term employee motivation to improve customer satisfaction and ultimately your bottom line.
The best way, we believe to find out how your employees feel about their work and what they are thinking, is to conduct an employee survey and ask them. If we can help please let us know by contacting us at info@insightlink.com for more information, to get pricing click here or, contact Lynn Gore at 866-802-8095 ext. 705.