Are we regressing or growing up?
When you read that adult crayon books top the best seller lists and brainstorming specialists are giving your employees play doh and crayons to start their sessions, you have to wonder what is afoot with this focus on play.
In the words of the great Waldo Emerson "Nothing great was ever achieved without enthusiasm." Most of us have loads of enthusiasm when it comes to our own free time. We all engage in a variety of fun activities outside of work that engage and motivate us. Sadly, it seems most of us live with a TGIF attitude, waiting for the work week to end and life to begin. What a shame, really, that our attitude towards work is often so flat and unenthusiastic when most of us spend the majority of time at our jobs.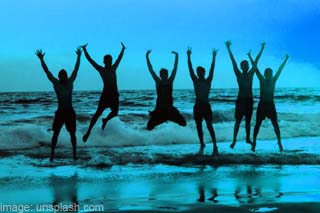 Maybe the professional brainstormers are on to something with their focus on play. Play, after all, energizes us, it helps us create, sparks curiosity and new ideas, all which help us problem solve, create and innovate. Barefoot Brainstorming begins their brainstorming sessions with crayons and blank sheets of paper with the sole purpose of helping move serious minds into a space where creative energy can be unlocked and allowed to run free. The founder of Barefoot Brainstorming, Marilyn Barefoot says "Most organizations can survive and even thrive on good recycled ideas for a while, but real growth and real success depend on a continuous supply of innovative thinking". Her methodology has proven that when people re-discover their passion, big ideas follow.
With respect to HR and the need to increase employee engagement, big ideas for change can, and probably should, be brimming with enthusiasm if they are expected to grab hold. Most HR Managers know they need an expertly crafted employee survey to find out what employees are actually experiencing but how many realize that a great survey goes nowhere without a great action plan?
A great action plan has to contain great ideas. In this way, HR managers would do well to step back and consider how they can have some fun with their weaknesses and areas of opportunity and begin to play with new ideas so they can formulate innovative solutions for implementing change.

Play is what allows us to attain a higher level of existence, new levels of mastery, imagination, and culture. When we play right, all areas of our lives go better. When we ignore play, we start having problems.~ Stuart Brown, MD, Play: How It Shapes the Brain, Opens the Imagination and Invigorates the Soul.
Enthusiasm is contagious and when HR managers can convey it along with their action plan for change, there is a far greater chance that they will succeed in achieving their goal. Maybe we should start with some crayons and see what comes next…