Developing a culture for your company is one of the best things you can do to help your business be successful. Company culture is an important part of your brand identity. Plan your culture well and you set the stage for making advocates out of your employees. It also helps you attract and retain talent overall. Your company culture is part of what makes your company special.
Technology companies like Google are famous for offering really unique perks to their employees, like an in-house arcade, free food, cooking classes, on-site gym, massage therapists and shuttles to work – but they are not alone. Many startups are starting to follow suit with their own selection of perks, like unlimited vacation ti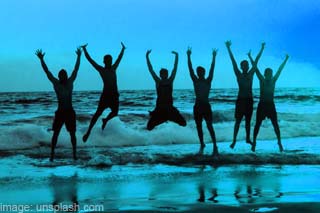 me. These identifiers help illustrate what the company values and in turn, its culture.
However, creating a company culture for your retail business is easier said than done. Indeed reviewed over 15 million employer reviews. The company found that building a company culture is about more than how many freebies you can give your staff. A great company culture comes from empowering individual employees and working together towards a singular goal that isn't revenue-oriented. Opportunities for advancement, good work-life balance and positive attitudes also go a long way.
Here are some tips for creating a company culture that works:
Identify Company Values
Start with what your company values. Free perks may get attention, says Michael Monteiro, CEO of Buildium, but there needs to be something deeper for your company to have a distinct culture. Your staff needs to understand why they do what they do and where the company is headed. Give your employees that direction by focusing on your purpose, your values and your vision. Make sure that those qualities are reflected in everything you do – from your return policy to the quality of the products you sell, the people you hire and the way you manage them.
Don't Cut Corners
In many businesses, the temptation to cut staffing to save money is very real – but, in the words of Jim Sinegal, founder of Costco, that is "fool's gold." Keep in mind that many of the activities that go into a successful retail business are non-revenue generating, but that doesn't mean that they aren't important.
Managers have to decide what products need to be stocked in stores and how they should be displayed. They also have to schedule employees and create reports for district and regional management. Staff members need to stock inventory, research products and interact with customers who might not necessarily be buying.
Remember your People
To be successful, you need good people. To get good people, you need to pay them well, give them opportunities to move up and offer perks.
Happy employees are productive employees. Don't be afraid to ask your employees what perks they value and give them a wide range of unique options. For example, offering identity theft and credit monitoring services can give employees a sense of security, knowing their paychecks are protected. In addition, this employee benefit also benefits the entire company, boosting morale and making digital security harder to compromise. It's a win-win. Some other perk ideas include free bus or subway passes, healthy office snacks and employee discounts.
Creating a strong company culture can help your retail business be more successful. Start by figuring out exactly what it is that you value as a company and organizing your resources to reflect those values. Don't cut corners. While you could save some money in the short-term, you are hurting your business and employee morale in the long-term. Remember that retail is a people business. The more you show your people – employees and customers – that you value them, the more successful your company is going to be.
------------------------------------------------
About Insightlink:
Insightlink Communications is a leader in full service employee surveys and offers a range of employee survey products and services to fit their client's needs. With over 18 years of experience, Insightlink's reputation has been built on giving organizations the knowledge they need to create effective change using their acclaimed employee research, analytics, benchmarking and survey methodologies. Insightlink's expertise in data collection reporting and analytics takes the pressure off organizations that find data overwhelming and daunting creating reports that are digestible and understandable, simple and easy to understand for organizations of any size and experience level. For more information please contact Lynn Gore at 866-802-8095 ext 705 or visit our website here.