Technological advancements have engineered many changes in the labor market; workers are now able to work as freelancers and employers are able to set-up remote teams with little to no hitches. Remote working allows employees the much-needed flexibility to work when they feel most productive without needing to abide by the traditional 9-5 timeline. Employers, on the other hand, are now able to outsource skills overseas, especially talents that aren't available in their local labor market. Remote working also helps employers to save on overhead costs by eliminating the need for physical offices. Remote working is clearly a good trend for business.
There is a challenge that plagues remote working, though: How do employees boost employee productivity for a remote workforce? Well, a recent market study by FlexJobs showed that with the right management techniques, 66% of professionals are happier and more productive working from their homes than in an office. Many workers argue that they get less distracted when working from remote locations because there are no unnecessary impromptu meetings, no office drama or politics, and no bosses breathing down their necks.
But while that could be true, managing a remote team's productivity isn't as easy or straightforward as some studies make it seem. Employers live with the constant fear that their remote workers might relax and fail to deliver services efficiently or up to the needed standards. That is why you need to learn the following proper management tips for leveraging the flexibility of a remote workforce without sacrificing productivity.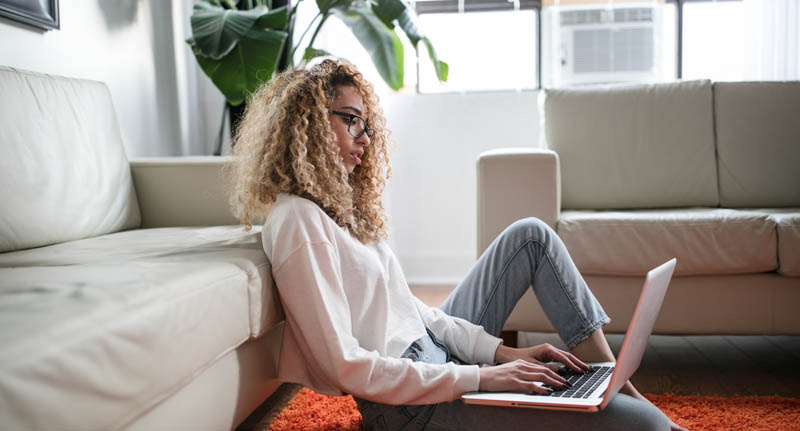 Image courtesy www.thoughtcatalog.com


1. Foster a strong relationship between you and team
Just like you need to foster relationships in a physical office, you need to nurture the relationship you have with your remote team, as well as the relationship that remote workers have with each other. You are forming a team, after all, and every team player must play his/her role in the overall team success. The employees might not know one another personally, but that should not be a reason for them not to work together, share ideas, and challenge/encourage one another. How do you do that?
Create WhatsApp groups, or any other chat room on a mobile app of your choice, and then encourage both formal and informal group chats. Always keep the remote workers updated on any new development in the company or the market as that will make them feel that they are an important part of your company. While at it, invest in life coach training so that you can be helping your remote employees to find solutions to different personal and professional challenges. You need this training for your in-house team as well.
2. Recognize and reward the extra effort
The cliché "out of sight, out of mind" plagues many remote working arrangements. It is common for employers to reward in-house teams and entirely forget that remote employees are just as important as in-house employees. Never forget to inspire your remote workers with virtual team-building exercises, a reward program, relevant training programs, and regular remuneration reviews. Give remote employees birthday gifts and get involved in their special occasions, just like you do with in-house employees.
3. Monitor their progress regularly
Have good time management and keep up with your remote teams. Answer their questions and concerns. Maintain open communication lines all the time. Nothing can go awfully wrong when you are on top of things at every stage.
As much as you need to allow remote workers the flexibility to work within their preferred hours, a little time tracking is necessary to ensure that all set timelines are met. If you have employees in different time zones, you need to organize your timelines in a manner that favors all time zones, yours included. There are tons of time monitoring apps that you can utilize for that purpose.
4. Invest in the right remote workforce management tools
There are tons of project management software that you can use to collaborate with remote workers. There are also important time management apps such as timestamp and time doctor that will help you track remote employees' progress on tasks. Messaging platforms, on the other hand, are abundant and easily accessible these days, so you can easily step in and start conversations with struggling remote workers. In a nutshell, you need to invest in all remote workforce management tools that you feel will help improve workers' productivity.
Conclusion
The benefits of remote working are too many to ignore. And with the coronavirus scare that has forced most employees to work from home, employees and executives alike have to figure out ways of boosting productivity during remote working. There are many ways to take advantage of this trend, but more needs to be done to guarantee optimal remote team collaboration.